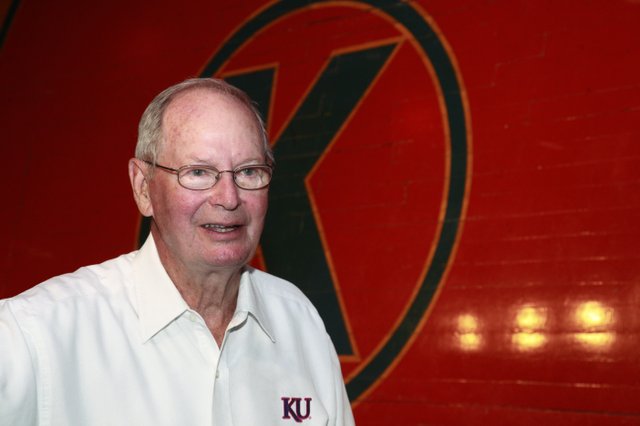 Former KU Basketball coach Ted Owens was on hand for a hall of fame induction at the Booth Family Hall of Athletics on Sept. 25, 2010.
Stories this photo appears in:

On a cotton farm three miles south of Hollis, Okla., during the Great Depression, exhaustion from working the land all day was no match for a father's love of his three sons. So when the boys came home from school, Homer Owens would unleash the mules, grab a baseball bat and hit them "skinners," more commonly known as grounders.