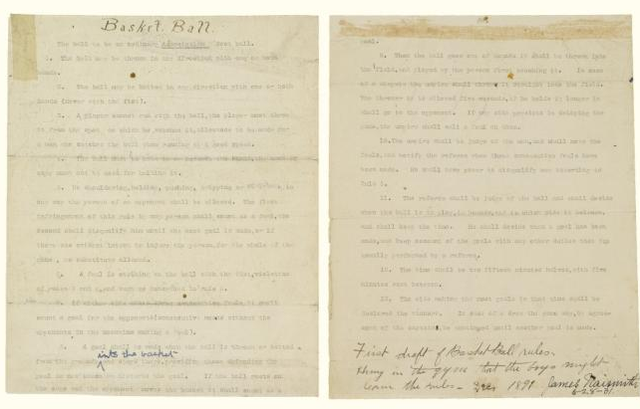 A photo of the original rules of "Basket Ball," written by James Naismith and sold at auction Dec. 10, 2010. The rules sold for $4.34 million.
Stories this photo appears in:

DeBruce Center's target opening date is now April
James Naismith's original rules of "Basket Ball" now have a home at Kansas University — right down to the nook they'll rest in — but there's a lot of finishing touches yet to complete. The target opening date for the DeBruce Center, being constructed adjacent to Allen Fieldhouse, is now mid to late April.

Lawrence High and Kansas University graduate David Booth felt so strongly that the two pages on which James Naismith wrote the original 13 rules of basketball should find a home on the KU campus he paid $4.3 million in an auction Friday to guarantee that.