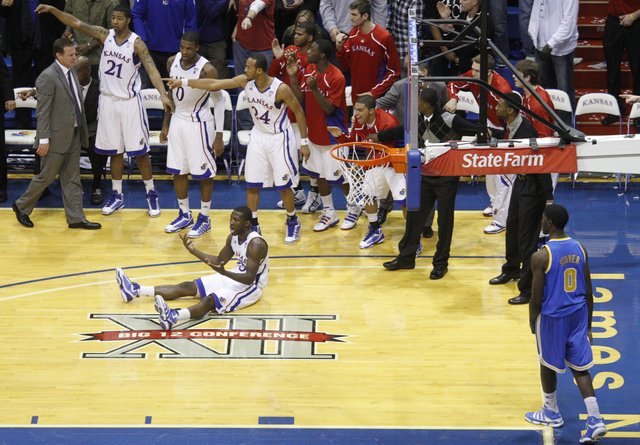 Kansas forward Mario Little and the Jayhawks' bench look for a foul after a last-second attempt by Little for a shot against UCLA during the second half, Thursday, Dec. 2, 2010 at Allen Fieldhouse. A foul was called on UCLA guard Malcolm Lee sending Little to the line in which he hit the game-winning free throw to grab a 77-76 win.
Stories this photo appears in:

Mario Little wasn't shaking as he stepped to the foul stripe with a chance to win Thursday's thriller against UCLA. He was as calm as a fifth-year college senior could be.

Noticeably upset by the way Thursday's 77-76 loss to Kansas University ended, UCLA men's basketball coach Ben Howland stepped to the podium and explained the frantic final seconds for anyone who would listen.