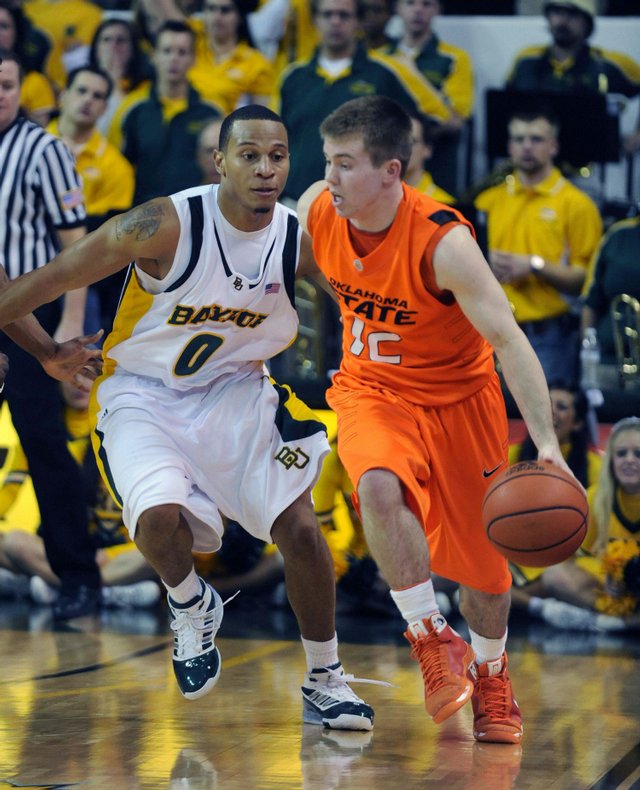 Oklahoma State guard Keiton Page, right, drives around Baylor's Curtis Jerrells late in the second half of an NCAA college basketball game on Saturday Jan. 17, 2009, in Waco, Texas. Baylor defeated Oklahoma State 98-92 in overtime.
Stories this photo appears in:

The Oklahoma men's basketball team is 17-1 and off to its best start in 23 years. Undoubtedly, the driving force behind the Sooners' stellar start is sophomore Blake Griffin, who averages 22 points and leads the country with 13.4 rebounds per game. But there's a critical component of Oklahoma's rotation that wasn't around last year with Griffin.