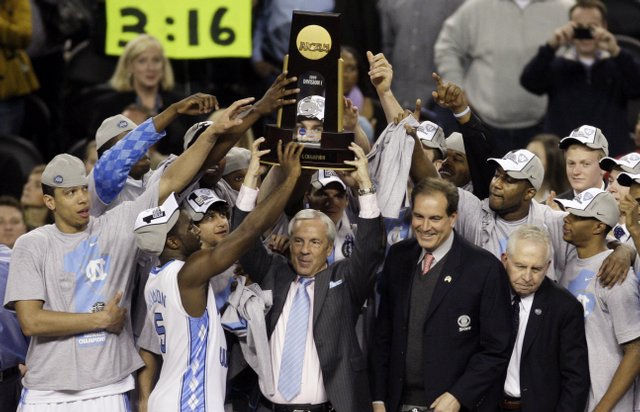 North Carolina coach Roy Williams, center, celebrates with his team after the Tar Heels' 89-72 victory over Michigan State. Carolina easily defeated the Spartans in the NCAA championship game on Monday in Detroit.
Stories this photo appears in:

Tar Heels claim fifth NCAA title with stomping of Spartans
Warm and fuzzy they were not. For a year, maybe more, North Carolina could feel this national championship coming. It was a calculated march, and behind the unrelenting play of Tyler Hansbrough, Wayne Ellington and Ty Lawson, the Tar Heels stomped out Michigan State's inspirational run Monday night with an 89-72 blowout that wasn't that close.