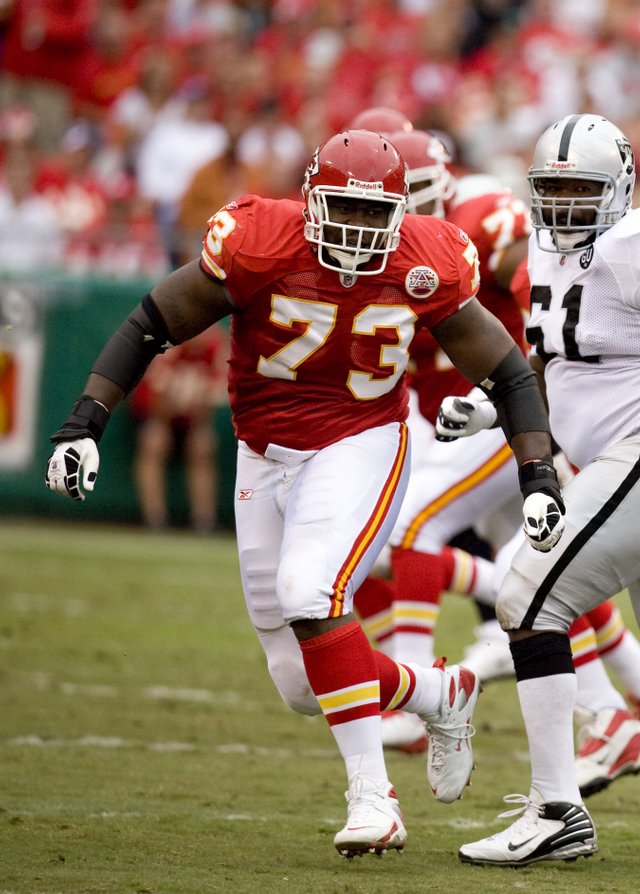 Adrian Jones, a former Kansas University tight end/offensive lineman, is now starting on the offensive line for the Kansas City Chiefs. Cut after hardly playing last year for the New York Jets, he signed with K.C. in the offseason and worked his way into the starting job at right guard.
Stories this photo appears in:

Jones matured into NFL starter
Adrian Jones says to call him A.J., reaching out a hand before pulling a shiny, red Chiefs polo shirt over his Air Jordan sweatpants. Behind him are two pairs of red cleats, two neatly folded white towels and a locker with a red nameplate: "Adrian Jones 73." Jones is the first Kansas University graduate on the Kansas City Chiefs' 53-man roster since Doug Terry in 1995. And he's the one who never thought he'd be here in the first place.