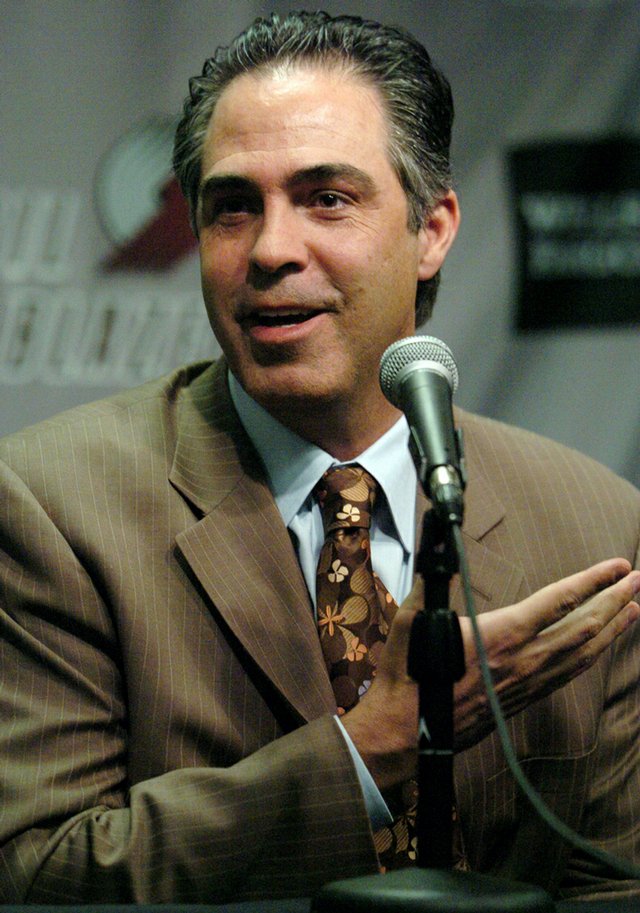 Portland Trail Blazers general manager and former Jayhawk point guard Kevin Pritchard speaks to reporters in a news conference in this file photo. Pritchard was reportedly fired by Portland on Thursday.
Stories this photo appears in:

The Portland Trail Blazers fired general manager Kevin Pritchard after six seasons with the team, ending months of speculation that he had fallen out of favor with billionaire owner Paul Allen.

With the NBA draft looming, the Portland Trail Blazers have a lot more issues than just who to take with the 22nd pick. From the looks of it, the Blazers — at least the part of the team that doesn't actually suit up — are in disarray.

Pritchard stockpiles Blazers with draft picks
"Boy Wonder" is bringing his young, exciting Portland Trail Blazers basketball team to Kansas City's Sprint Center on Friday night. It's a Brandon Roy/Greg Oden/LaMarcus Aldridge-led squad expected to vie for an NBA playoff berth after last year's respectable 41-41 campaign.