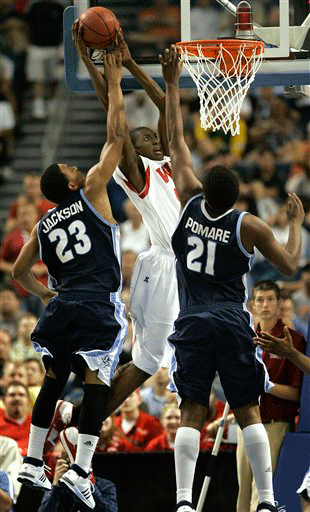 Western Kentucky's Jeremy Evans (4) goes to the basket while being guarded by San Diego's De'Jon Jackson (23) and Gyno Pomare (21) during the second half of an NCAA West Regional second round tournament basketball game Sunday March 23, 2008 in Tampa, Fla.
Stories this photo appears in:
Western Kentucky blew another big lead, then responded with another clutch performance. Behind Courtney Lee's dazzling array of shots early and his free throws late, the 12th-seeded Hilltoppers advanced to the round of 16 for the first time in 15 years with a 72-63 victory over No. 13 San Diego on Sunday.