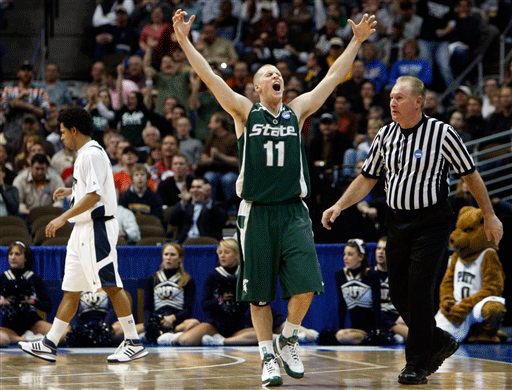 Michigan State guard Drew Neitzel, front, reacts after his team pulled ahead in the closing minutes of the the second half of Michigan State's 65-54 victory over Pittsburgh in a second-round NCAA South Regional basketball game in Denver on Saturday, March 22, 2008. Pittsburgh guard Ronald Ramon, back left, walks away after the play.
Stories this photo appears in:
Michigan State's brand of basketball is about more than simply beating people up. When the game was on the line, Drew Neitzel and Kalin Lucas were Exhibits 1 and 1A.