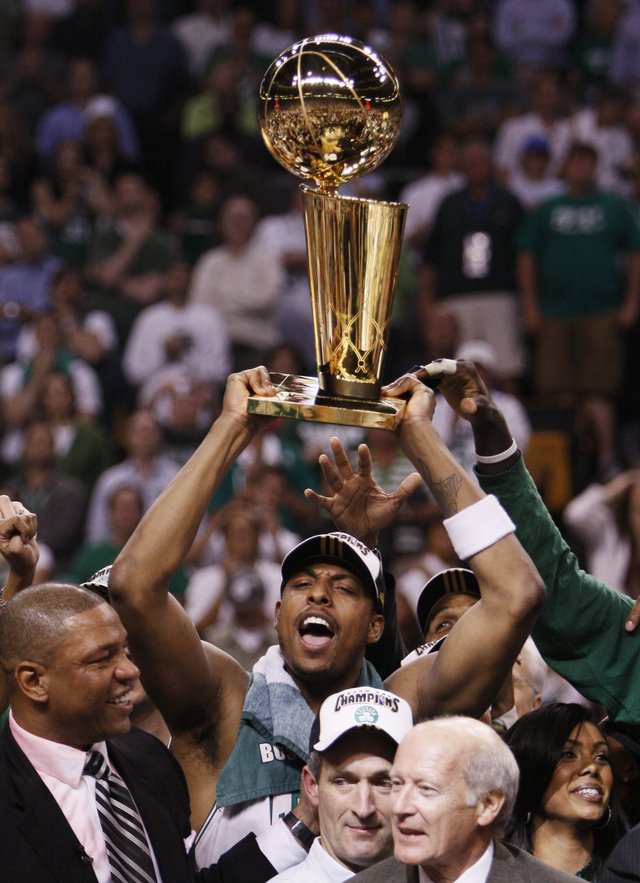 Boston's Paul Pierce hoists the Larry O'Brien Trophy. The Celtics crushed the Lakers in Game 6 of the NBA Finals on Tuesday in Boston, and Pierce was named MVP after the game. Pierce played at Kansas University from 1995 to 1998.
Stories this photo appears in:
Pierce becomes part of Celtic lore
This was always the Boston Celtics' ace in the hole. They would have preferred not having to use it, but there was comfort in knowing it was there if they needed it. It was, in the end, an ace all the way.