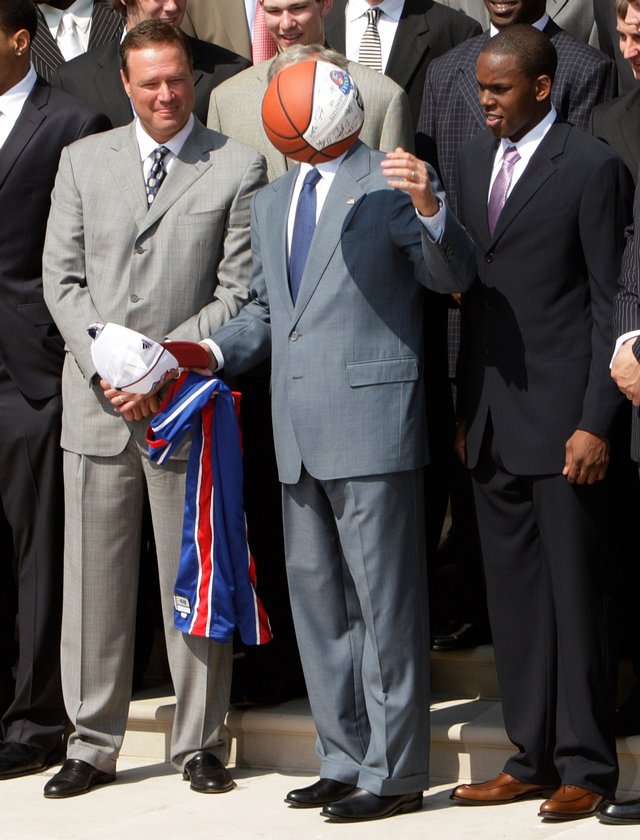 Kansas basketball Coach Bill Self, left, and guard Russell Robinson, right, watch as President Bush, center, bounces the basketball given to him as he honored the 2008 NCAA men's national basketball championship team from the University of Kansas, Tuesday, June 3, 3008, in the Rose Garden of the White House in Washington.
Stories this photo appears in:

Question his policies or debate his legacy all you want. At least give President Bush props for this: He knows his Jayhawks. Or at least his speech writers do. During a brief ceremony Tuesday at the Rose Garden, Bush honored the 2008 men's basketball national champions.