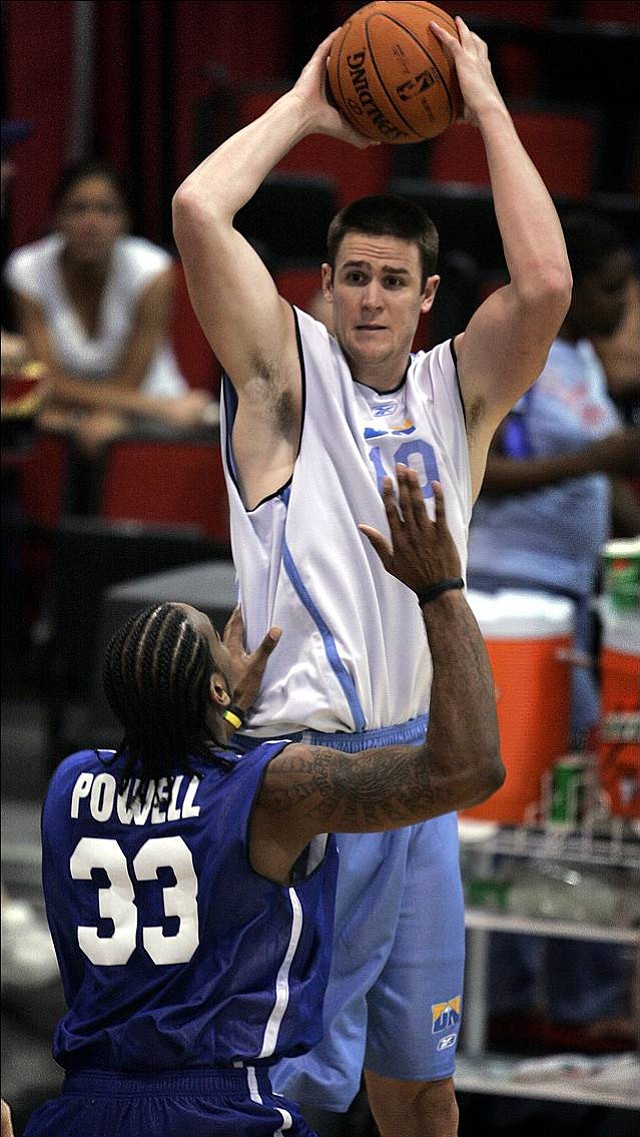 Former KU player Eric Chenowith
Stories this photo appears in:

Eric Chenowith's neighbors in Corona Del Mar, California, know where the 7-footer's sports loyalties reside.

Southern California native Eric Chenowith is expecting an important document to arrive in the mail any day now. That'd be his 2011 Kansas University diploma.

Eric Chenowith emptied a load of laundry on a table in the basement of Jayhawker Towers back in the summer of 1997. The 7-foot Kansas University basketball center from Villa Park, Calif., had no clue what to do next. "I was a freshman. My mom had always done laundry for me," Chenowith recalled. "Paul Pierce saw me. He told me to wash whites in hot water and darks in cold. He told me how to do the whole thing. Paul Pierce taught me how to do laundry.