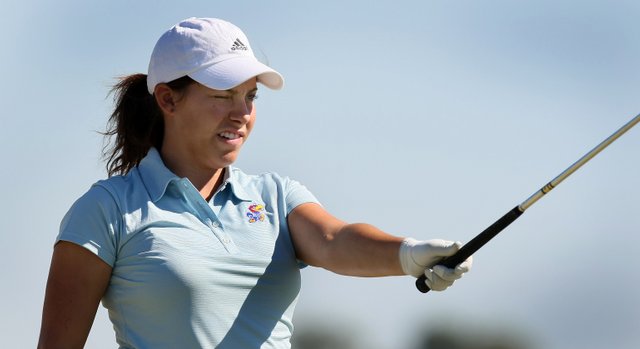 KU junior-to-be Emily Powers takes aim during a tournament this past season. Powers didn't make the cut last month at the U.S. Women's Open Golf Championship in Edina, Minn., but said playing in the Open was the best experience she ever had.
Stories this photo appears in:

KU junior-to-be star-struck after U.S. Open
Emily Powers did her best to make it seem like she belonged among the best women's golfers in the world. And while her deportment and play might have allowed her to blend in, the pen in her hand made her stand out."I saw all of them," Powers said. "I wanted to act like you're one of them. At the same time, oh my God, it's the first time I've seen an LPGA event. You're not supposed to get autographs, but I got autographs there, too. Even though I was playing in it, it was my first time."