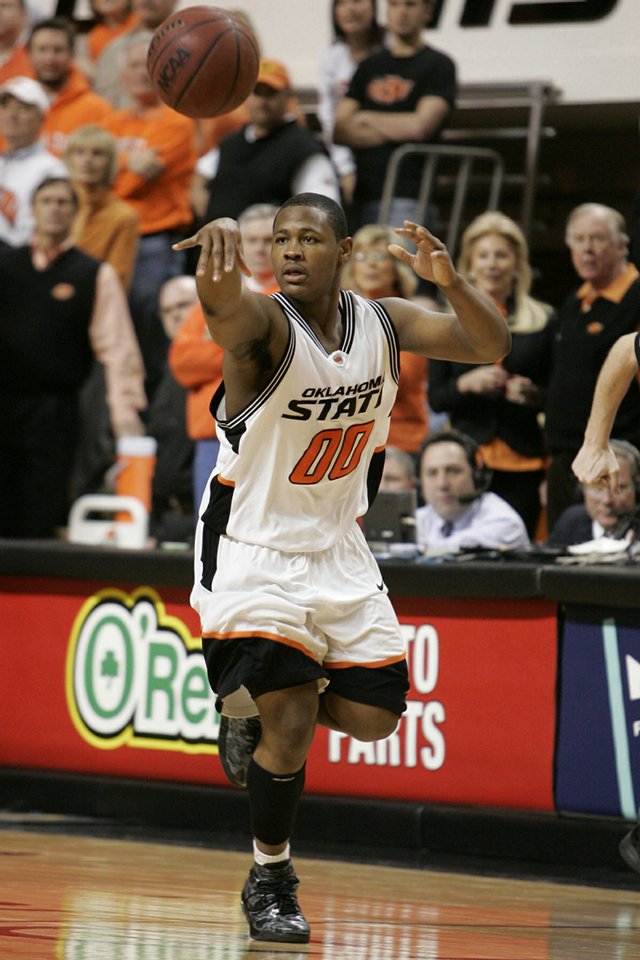 Oklahoma State's Byron Eaton dishes a pass in a game against Texas.
Stories this photo appears in:
KU, OSU standout guards defy stereotypes
Most basketball players call to mind the body type of a young Tommy "The Hit Man" Hearns, long and lean. Two of the quickest guards in the Big 12 are built more like former heavyweight champion Joe Frazier.