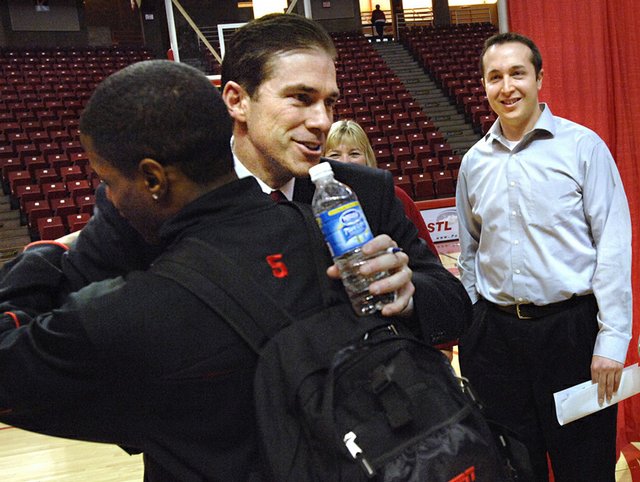 NEW ILLINOIS STATE BASKETBALL COACH TIM JANKOVICH, CENTER, receives a hug from player Keith "Boo" Richardson while John Marczak, ISU director of basketball operations, looks on. Jankovich was named the Redbirds' new coach Tuesday in Normal, Ill.
Stories this photo appears in:
Tim Jankovich, who played basketball at Kansas State University, fell in love with his college rival the past four years while working on Mount Oread.