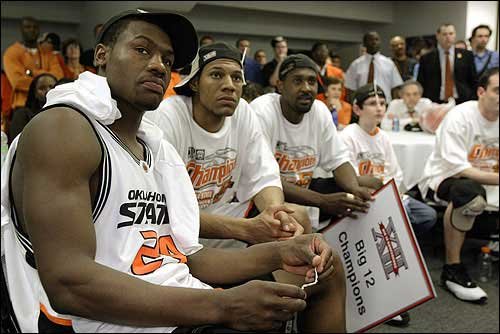 Oklahoma State players, from left, Tony Allen, Joey Graham and Ivan
McFarlin watch the NCAA Tournament selection show after the Big 12
Conference tournament championship game. The Cowboys were selected
as the No. 2 seed in the East Rutherford (N.J.) Regional and will
play in Kansas City, Mo., after beating Texas, 65-49, Sunday in
Dallas.