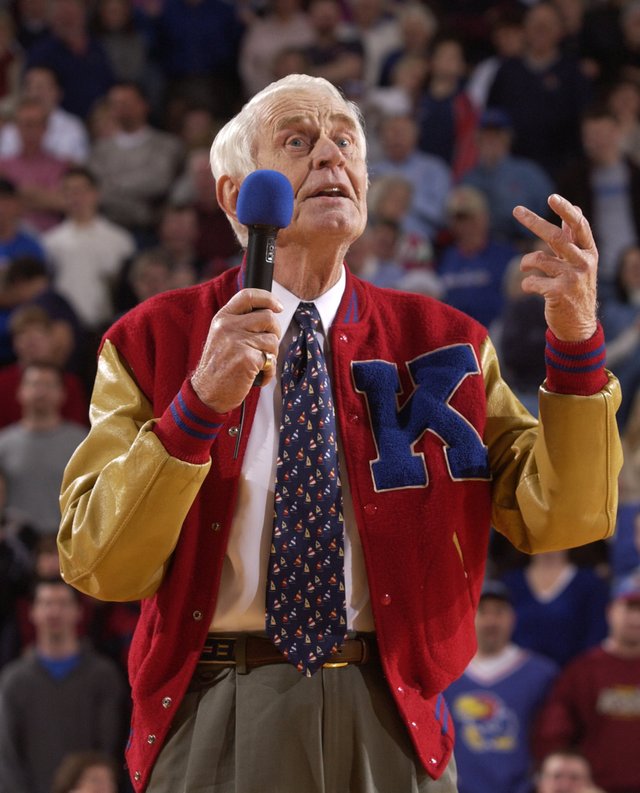 Kansas University basketball great Howard Engleman addresses the crowd with jokes and stories during halftime March 1, 2003. Engleman, whose jersey was retired, played in for KU from 1939 to 1941.
Stories this photo appears in:
No Kansas University student athlete ever met Phog Allen's ultimate standard for excellence better than Howard Engleman, the multi-faceted former basketball All-American who died Wednesday at age 91.

On a cotton farm three miles south of Hollis, Okla., during the Great Depression, exhaustion from working the land all day was no match for a father's love of his three sons. So when the boys came home from school, Homer Owens would unleash the mules, grab a baseball bat and hit them "skinners," more commonly known as grounders.