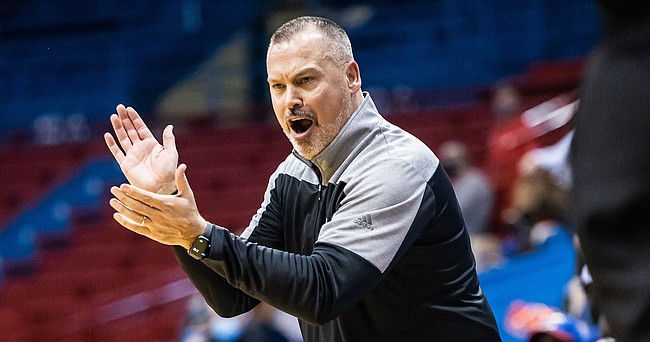 Breeley Oakley, who played the last two seasons at Howard junior college in Big Spring, Texas, has joined the Kansas women's basketball team as a walk-on.
Oakley, a 5-foot-9 wing, will be a junior for the Jayhawks next season. She went to Byron Nelson High in Trophy Club, Texas, and is the daughter of Chad Oakley, a high school teammate and close friend of coach Brandon Schneider.
Schneider said Oakley "could probably go on and be a Division II scholarship kid, or NAIA, but just wanted to come and knew that this was an option."
"Her No. 1 role and attribute coming into the program is to be the best teammate and to understand that she's going to contribute to success in different ways — maybe on a daily basis," Schneider said. "I think she's a young lady who wants to embrace that role and that opportunity and understands what an awesome experience that she gets to participate in and be a part of."
Oakley, who arrived on campus Saturday, will be the fourth new player on the Jayhawks next season. Guard Wyvette Mayberry transferred to Kansas from Tulsa and arrived on campus last month, and guard Bella Swedlund arrived on Friday.
Forward Zsofia Telegdy, who is competing for her native Hungary in the FIBA U20 Women's European Championship, is not expected on campus until mid-August.