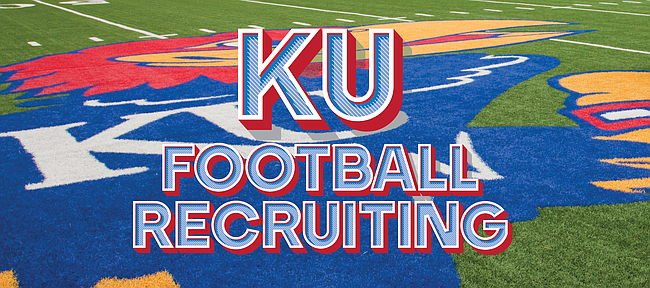 The Kansas football program picked up commitments from a pair of potential impact transfers on Saturday.
Former Minnesota running back Ky Thomas, a native of Topeka with past ties to current KU running back Devin Neal, and Miami (Ohio) defensive end Lonnie Phelps, both committed to KU over the weekend.
Thomas announced his decision on Twitter and the Phelps commitment was first reported by Jon Kirby of JayhawkSlant.com.
According to Kirby, the addition of the two young, talented and proven players brings KU's already-impressive transfer class in the current recruiting cycle to a new level.
"They have been almost perfect when it comes to using the (transfer) portal to this point," Kirby wrote of the KU coaching staff. "They used every spot they had available and filled them with players that were high on their list. Filling out (the class) with the final two commitments today would push their grade to an A in my early evaluations."
A 6-foot-3, 244-pound edge rusher from Cincinnati, Phelps was a second-team all-MAC selection in 2021, finishing third in the conference with 9.5 sacks while also adding 13.5 tack-les for loss.
Thomas is a 5-foot-11, 205-pound tailback from Topeka High, who ran for more than 7,000 yards in his prep career and earned Kansas Gatorade Player of the Year honors his senior season. He ran for 824 yards and six touchdowns on 166 car-ries for the Gophers during the 2021 season.
KU was the first program to offer him when he went into the portal and it's clear that the chance to return to the Sunflower State played a huge role in his decision to transfer and him picking KU.
When Thomas announced his commitment to KU on Twitter on Saturday, he added, "I'm coming home!" as the tag line.
This weekend's pick-ups, along with previous transfer portal commitments from cornerback Kalon Gervin (Michigan State), running back Sevion Morrison (Nebraska), linebacker Craig Young (Ohio State), offensive lineman Nolan Gorczyca (Buffa-lo) and linebacker Eriq Gilyard (Central Florida), figure to give Lance Leipold's second Kansas team even more depth, talent and experience.
Six of the seven impact transfers have more than one year of eligibility remaining and all seven fall in line with Leipold's claim that his job this offseason was to improve the KU roster through whatever means necessary, regardless of what stig-mas may exist from past KU coaches' efforts in this area.
According to Kirby, Leipold and company on the recruiting trail have continued to capitalize on the momentum they ended the 2021 season with.
There is still work to do in the upcoming months," Kirby wrote. "The Jayhawks could have as many as seven more spots to fill. But their work in the early portion is done, and they are off to a great start."
Here's a look back at some highlights from Thomas' Topeka High career.
And here's Phelps' highlight tape from his senior season of high school before he joined Miami (Ohio).