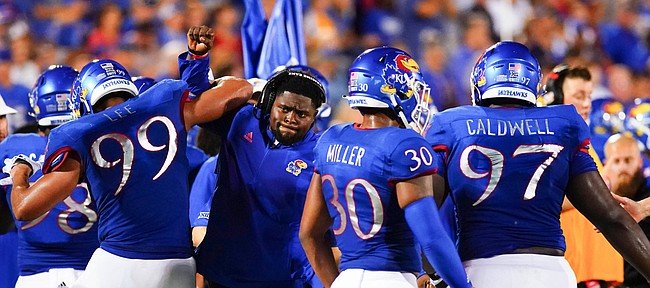 Lance Leipold's Kansas football coaching staff for next year already has a new look to it, just two days after the conclusion of Leipold's first season in charge.
Leipold announced Monday that neither defensive line coach Kwahn Drake, nor cornerbacks coach Chevis Jackson, will be retained.
With the former position coaches leaving, Leipold promoted Taiwo Onatolu and Jordan Peterson, both of whom were senior analysts on the staff this past season. Leipold announced Peterson will serve as the defensive backs coach, while Onatolu doesn't yet have an official title.
Both Drake and Jackson were hired by former KU head coach Les Miles, and had been with the program since December of 2018. At the time, Drake signed a four-year deal, and KU Athletics held options for each of the final two years. Jackson's deal with KU was for three years.
"I want to thank Coach Drake and Coach Jackson for their contributions to our program and for their time at the University of Kansas," Leipold stated in a release.
Just like KU offensive coordinator Andy Kotelnicki, defensive coordinator Brian Borland, offensive line coach Scott Fuchs, linebackers coach Chris Simpson and quarterbacks coach Jim Zebrowski, Onatolu followed Leipold to KU from Buffalo.
During his first year with the Jayhawks, Onatolu worked behind the scenes as a senior analyst for special teams. Prior to that, Onatolu spent six seasons working for Leipold at UB. During that span he coached defensive ends, cornerbacks and special teams for the Bulls, and served as director of player personnel.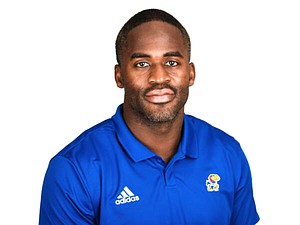 The newly promoted KU assistant's past stops also include five years with Missouri State, as the inside linebackers coach, and four years at Nebraska-Omaha, his alma mater.
"Taiwo contributed greatly to our success at Buffalo and will thrive in this new role," Leipold said. 
Those who follow KU football closely will recall Peterson previously coached the Jayhawks' safeties, during Miles' final year leading the program, in 2020. Leipold kept Peterson on staff when he took over this past spring, but Peterson's role shifted from an on-field capacity, as he stuck around as a senior defensive analyst.
Peterson arrived at KU in January of 2020 after working as the defensive coordinator at New Mexico, where he spent three years — the first two as the team's safeties coach.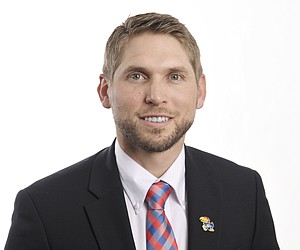 Before heading to UNM, Peterson spent five seasons with Fresno State, in a a variety of roles. At various points during his time at Fresno, Peterson coached defensive backs, linebackers and special teams, and served as a recruiting coordinator.
Originally from Lexington, Texas, Peterson played four years of college football at Texas A & M, and it was there where his coaching career got started, as a graduate assistant in 2010 and 2011.
Said Leipold: "Jordan has a proven track record as a player and coach, and I am confident his experiences will elevate our secondary and our program."