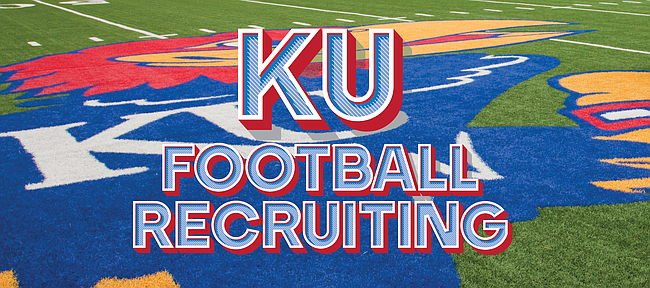 A day after the conclusion of his first season as the Kansas football head coach, Lance Leipold received a commitment from a junior college tight end who could help the Jayhawks in his second season.
Tevita Noa, a 6-foot-4, 245-pound prospect from Salt Lake City, Utah, told Leipold and the KU coaches Sunday he wanted to join the program's 2022 recruiting class.
Noa, who recently played his sophomore season at Snow College (Utah) in the juco ranks, is rated a two-star prospect by Rivals. He used to be committed to TCU, but changed those plans when the program decided to part ways with head coach Gary Patterson.
The tight end, who also recently visited Boise State, was in Lawrence for a visit this weekend and the experience helped shape his decision, he told Jon Kirby of Jayhawk Slant.
Once Noa's recruitment opened back up recently, he said KU offensive coordinator and tight ends coach Andy Kotelnicki began talking to him regularly.
Those conversations led to this past weekend's visit, when Noa was able to meet the staff, some players and see KU's finale versus West Virginia.
"When I went to the game and I was talking to the coaches, you could feel there was something brewing in Kansas," Noa told Jayhawk Slant. "I sat in the game and I was listening to the fans and seeing how passionate they are. Something big is coming in Kansas and I just wanted to be a part of it. Kansas is a Big 12 school and they're a sleeping giant. I just wanted to wake that beast. I wanted to be part of that culture."
Noa plans to sign in December and enroll at KU in January, which would allow him to go through spring semester workouts and practices with the program, far ahead of the start of the 2022 season.
He became the second juco prospect to join KU's 2022 class, a little more than a week after linebacker Mike Smith of Gulf Coast Community College (Miss.) became the first.
KU currently has seven commitments for its next recruiting class, and plenty of available spots to fill. It's expected Leipold and his staff could use the transfer portal to fortify much of its 2022 class.
In just a few weeks, the prospects who already are on board have the option of making their commitments to KU official when the early singing period begins on Dec. 15. National Signing Day for the 2022 recruiting class will be Feb. 2.
All verbal commitments, of course, are nonbinding.
KU football Class of 2022 commitments
(Rivals rankings)
• Nikki Taylor — 3-star Alabama athlete
• Anthony Davis — 3-star Texas CB
• Kaleb Purdy — 3-star Missouri S
• Joey Baker — 3-star Texas OT
• James Livingston — 2-star Michigan OT
• Tevita Noa — 2-star juco TE from Utah
• Mike Smith — juco LB from Mississippi