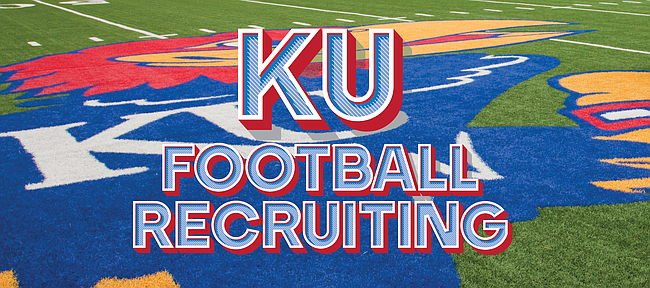 The first recruiting class for head coach Lance Leipold at the University of Kansas won't be completely comprised of high school prospects. The Jayhawks got their first junior college addition to the Class of 2022 this past week, when Mike Smith committed.
A 6-foot-1, 225-pound sophomore linebacker at Gulf Coast Community College (Miss.), Smith averaged 10 tackles per game this year.
Currently unrated by Rivals, Smith had scholarship offers from 10 programs, including Arkansas State, Buffalo and UAB, but KU has been the only Power Five program to extend an offer.
In an interview with Jon Kirby of Jayhawk Slant, Smith said KU linebackers coach Chris Simpson recruited him.
"He loved the way that I can play in space and the way I can play in multiple positions and be very versatile," Smith told Jayhawk Slant. "I don't have to come off the field much and he could put a lot on my plate, and I'll be able to handle it."
Smith, who said he even played some free safety at GCCC this season, said he expects to enroll at KU in January.
As of now, Leipold and his staff have five high school seniors and one juco sophomore committed in KU's upcoming recruiting class. All verbal commitments, of course, are nonbinding
In just a few weeks, the prospects have the option of making their commitments to KU official when the early singing period begins on Dec. 15.
It's expected Leipold and his staff could use the transfer portal for many of the available spots in the recruiting class.
National Signing Day for the 2022 recruiting class will be Feb. 2.
KU football Class of 2022 commitments
(Rivals rankings)
• Nikki Taylor — 3-star Alabama athlete
• Anthony Davis — 3-star Texas CB
• Kaleb Purdy — 3-star Missouri S
• Joey Baker — 3-star Texas OT
• James Livingston — 2-star Michigan OT
• Mike Smith — Juco LB from Mississippi