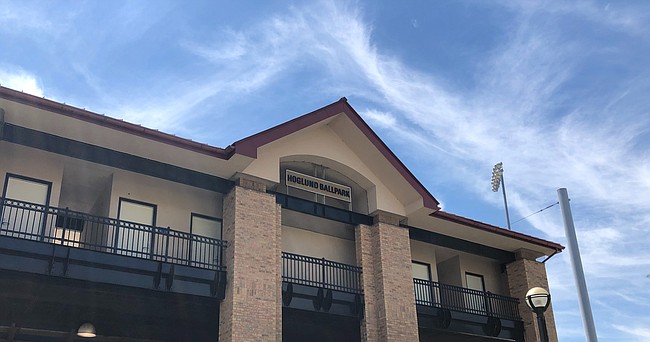 The Kansas baseball team dropped the series finale to Kansas State, 6-2 on Saturday at Hoglund Ballpark.
But the Jayhawks' doubleheader sweep on Friday secured KU the series victory over its in-state rival for the second consecutive season.
Saturday's loss snapped a three-game KU winning streak.
Early on, it looked as if KU might be ready to sweep the series. Sophomore first baseman Dylan Ditzenberger launched a solo home run in the bottom of the first to give KU (28-24 overall, 7-14 Big 12) a 1-0 lead.
K-State took the lead with three runs in the top of the third and KU immediately got one of them back, cutting the KSU lead to 3-2 heading into the fourth inning.
But it was all Wildcats after that. K-State (29-20, 8-13) added single runs in the sixth, eighth and ninth innings and managed to pull out the victory despite being out-hit by Kansas 9-7.
KU left six runners on base.
Skyler Messinger and Anthony Tulimero led the KU offense with 2-for-4 efforts at the plate.
Saturday's loss marked the final home game for 15 KU seniors. Next up, the Jayhawks will jump back into action against another longtime rival when they travel to Columbia, Mo., on Tuesday for a 6 p.m. clash with Missouri.
K-State 6, KU 2
Kansas State 003 001 011 — 6 7 0
Kansas 101 000 000 — 2 9 0