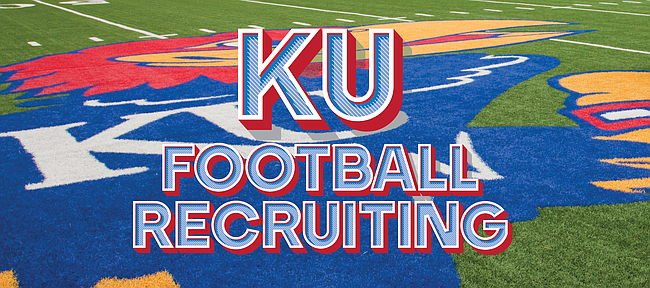 Even though the immediate future of the Kansas football program is unclear, with head coach Les Miles being put on administrative leave, the Jayhawks picked up a commitment for their 2022 recruiting class on Sunday from Cory Hendrix, a highly sought after high school offensive lineman.
Rated a three-star prospect by Rivals, Hendrix, an offensive tackle from College Station, Texas, reportedly also had scholarship offers from 13 other programs, including Baylor, Iowa State, Kentucky, Michigan State, Arizona State, Georgia Tech and Houston.
Recruited by new KU offensive line coach Lee Grimes, who played at Texas A & M and was on staff with the Aggies as recently as 2019, Hendrix told Jon Kirby of Jayhawk Slant that he and Grimes know each other well, dating back to the KU assistant's most recent stint in College Station, as a senior offensive analyst for the Aggies.
Notably, Hendrix also told Jayhawk Slant it was his connection with Grimes that led him to commit to KU even though Miles is currently on administrative leave.
"Of course, the head coach means a lot," Hendrix said, "and the connection I have with the head coach means a lot. But at the end of the day, he isn't going to be the one coaching me."
Added Hendrix: "Unless Coach Grimes ends up leaving, it's not a big factor for me. Of course, I'd like Coach Miles to stay. But if he ends up having to leave, then I'll understand. And I'm still just there because Coach Grimes is a very good offensive line coach, and I know that he could take me places."
KU currently has commitments from five high school juniors for its 2022 class. Each prospect is graded as a three-star talent by Rivals, which ranks Hendrix as the No. 89 player in the state of Texas.
KU football Class of 2022 commitments
(Rivals rankings)
• Dewuan Mack — 3-star Missouri DB
• Caldra Williford — 3-star Missouri DB
• Xavion Brice — 3-star Texas WR
• Jacobe Chester — 3-star Texas athlete
• Cory Hendrix — 3-star Texas OT