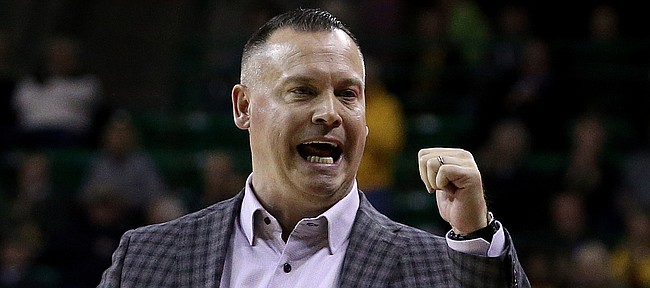 The Kansas women's basketball program's nonconference finale against Northwestern State was canceled a little more than an hour before tipoff on Tuesday night because of COVID-19 issues within the KU program.
According to a KU release, the game will not be rescheduled.
Fans with tickets to Tuesday's game are encouraged to contact the KU ticket office by email — kutickets@ku.edu —for more information about what to do with their tickets.
Tuesday's cancellation was the first involving either KU basketball program this season that specifically had to do with COVID issues at KU. But it is the latest in a trend of scheduling changes that has led to cancellations and postponements throughout college basketball from coast to coast.
The KU men's team had a Dec. 21 game at Colorado and Wednesday's home game against Harvard canceled because of COVID issues with the Jayhawks' opponents. Bill Self's squad added Nevada to its schedule in place of Harvard and, as of Tuesday night, was still scheduled to play on Wednesday night.
KU officials told the Journal-World Tuesday that it was not yet known whether the COVID-19 issues within the KU women's program would put their Big 12 opener in jeopardy. Brandon Schneider's Jayhawks (9-1) are slated to play at TCU at 1 p.m. Sunday.
KU's next home game is scheduled for Jan. 5 versus West Virginia at Allen Fieldhouse.