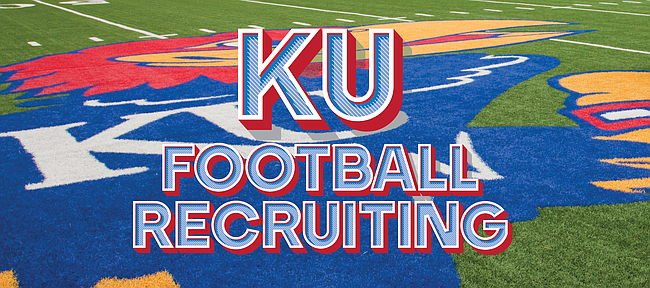 The size of the Kansas football program's 2022 recruiting class shrank by one on the eve of the early signing period, when junior college linebacker Mike Smith announced he has decommitted from the Jayhawks.
Smith, rated by Rivals as a three-star prospect, posted a note to Twitter Tuesday night to share his new decision.
"I would like to thank the staff at Kansas for giving me the opportunity to showcase my talent," he wrote. "Much thought has been put into this decision, but after taking the time to talk to my family I've decided to decommit from the University of Kansas."
A 6-foot-1, 225-pound sophomore linebacker at Gulf Coast Community College (Miss.), Smith's connection with KU was short-lived, after he gave a verbal pledge to join the recruiting class on Nov. 20.
His move to back out came on the same day KU landed a commitment from former UCF linebacker Eriq Gilyard, who was in the transfer portal.
Smith averaged 10 tackles per game this year at GCCC. He had scholarship offers from 10 programs, including Arkansas State, Buffalo and UAB, but KU has been the only Power Five program to extend an offer. After committing to KU, he also reported a new offer from Coastal Carolina.
With Smith out of the picture, KU has six prep prospects and one juco player lined up for its 2022 class as of Tuesday night.
The Jayhawks also has five transfers in place for the next recruiting class, which won't be completely wrapped up until February.
KU football Class of 2022 commitments
(Rivals rankings)
• Anthony Davis — 3-star Texas CB
• Kaleb Purdy — 3-star Missouri S
• Joey Baker — 3-star Texas OT
• James Livingston — 2-star Michigan OT
• Tevita Noa — 2-star Utah juco TE
• Mason Ellis — 2-star Mulvane DB
• Ethan Vasko — 2-star Virginia QB
KU football's incoming transfer portal commitments
• Kalon Gervin, RS-jr. CB (Michigan State)
• Sevion Morrison, fr. RB (Nebraska)
• Craig Young, soph. LB/S (Ohio State)
• Nolan Gorczyca, fr. OL (Buffalo)
• Eriq Gilyard, sr. LB (Central Florida)