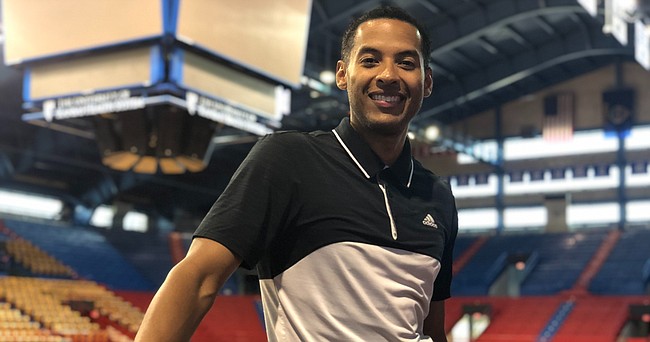 Kansas basketball coach Bill Self announced Monday night that Jeremy Case has been promoted into a full-time assistant coaching role with the Jayhawks.
Case fills the seat on Self's bench that came open after the departure of Jerrance Howard earlier this year. But his addition to the staff hardly qualifies as adding a new face to the program.
"I've known Jeremy since he was a baby and had the opportunity to coach him at KU," Self said in a news release announcing Case's promotion from interim to full-time assistant. "Then I had the chance to watch him one year with us as a graduate assistant before he went off to cut his teeth else-where in the coaching profession. He's sharp. He's personable and he's prepared. Kansas is fortunate to have him represent this university."
A source close to the KU program told the Journal-World on Monday that former KU guard Brady Morningstar would be added to the staff to fill Case's role.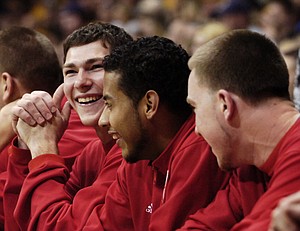 A former Jayhawk guard who played for Self from 2003-08 and was a member of the 2008 national championship team, Case, 36, returned to KU in 2016 after three years as an assistant at Southeast Missouri State and four years as an assistant coach at Houston Baptist.
His recent time with the Kansas program, as well as his four-plus months in an interim role, allowed Case to both prove himself to Self and ease into the new role.
In the release, Self said he thought Case could be "a tremendous recruiter."
"He has done a terrific job since we put him into the interim position back in April," Self said. "And I anticipate him being a star within our profession."
While talking with the Journal-World about his interim status in June, Case acknowledged that his ability to recruit high-level talent would be his biggest challenge. But it's one he believes he's ready for and one he spent countless hours trying to get a handle on during the past four months.
"I think the recruiting is going to be the toughest part because I haven't been in it in a while," he said in June. "Obviously, Kansas can recruit itself, but when you're going against Duke, Kentucky, Carolina, that's going to be new to me."
One of the things that has made Case a favorite among players, staff members and fans throughout his time with the KU staff is his ability to connect with anybody.
Case said the opportunity to develop lasting bonds with people from all walks of life was what of drew him to coaching in the first place.
He saw his father, Win, coach and connect with players throughout his youth, and then saw it again at Kansas while playing for Self.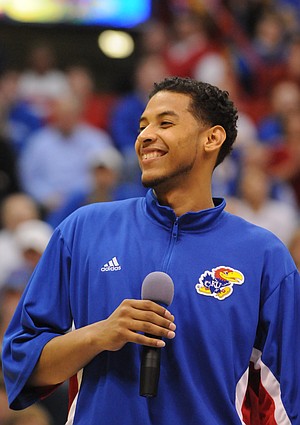 "The relationships are the biggest part of it," Case told the Journal-World in June. "I like teaching a kid and then seeing him do it on the floor and seeing the light come on. The main thing is you're not just teaching basketball. You're teaching some life skills and you're teaching kids how to work hard and how to be off the court, as well.
"My thing is I'm going to build a relationship with someone. I think I'm personable. I think people like me. And if there's anything I'm going to do it's listen to those two guys (veteran KU assistants Norm Roberts and Kurtis Townsend) and lean on them as much as possible and just grind."
In promoting Case, the Jayhawks are going with a trend that has been seen throughout college basketball in recent years, with coaches filling their staffs with younger, up-and-coming coaching talent.
The fact that Self is able to do that with someone who already has so much knowledge and passion for KU is merely viewed as a bonus.
"I'm ready to continue building long-term and sustained success within the KU basketball program," Case said in the release. "I couldn't be more appreciative of the opportunity. I will do everything in my power to make coach Self, all my former teammates and all of KU alumni proud by ensuring I take care of the rich history and tradition of the program while in this position."