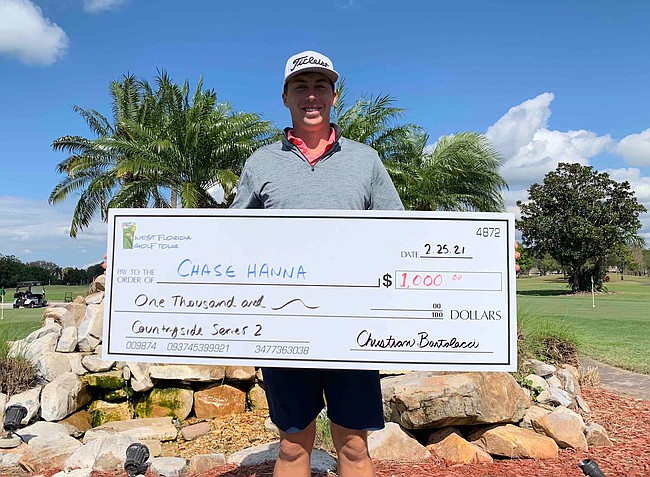 He's still got a ways to go before he's paired with major champion Gary Woodland at one of the world's most famous golf courses, but Chase Hanna, another former Jayhawk standout, has been tearing it up on the PGA's European Tour of late.
Last weekend, Hanna finished tied for 6th at the Hero Open in Scotland, firing a 17-under for the tournament and moving his streak of rounds in the 60s to 11 of his last 12.
Hanna has now finished in the top 10 in three consecutive European Tour events.
In many ways, the current season has been a breakout for the former KU golfer from Shawnee Mission East High who turned pro in 2017.
After grinding away at various international tours since turning pro — not to mention dealing with the oddity that was trying to be a touring pro during a COVID year in 2020 — Hanna has displayed some of the best consistency of his life in the last seven months.
In addition to the recent noteworthy finishes, he also tied for second at the Open de Bretagne in late June, tied for third at the Dimension Data Pro-Am in George, South Africa in early May and delivered back-to-back top-seven finishes at two events in mid-June in Spain.
While his first Euro Tour victory has proven to be a bit elusive, his confidence has soared by simply being in contention.
"You can't really control winning because there's 155 other guys playing in the tournament," Hanna recently told europeantour.com. "But if you can just constantly put yourself in position the odds are that you eventually win one."
Hanna's next crack at victory is slated for later this week at the Cazoo Classic in Kent, England.