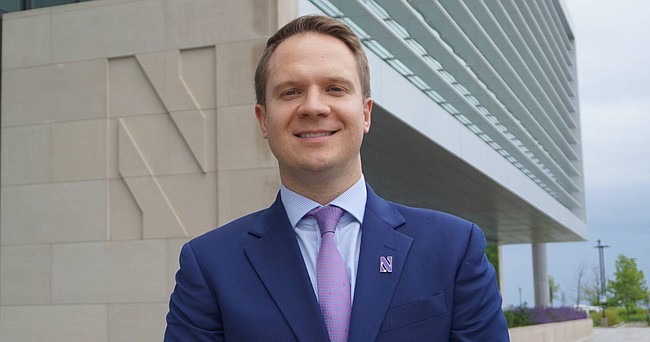 New Kansas Athletic Director Travis Goff, hired by the university on Monday to replace Jeff Long, will make $700,000 annually for the first three years of a five-year contract, putting him at the bottom of the 10-team Big 12 Conference.
According to a recent report from the Associated Press, Iowa State AD Jamie Pollard was making a base salary of $757,000 per year and $178,000 annually in "other university compensation" before taking a temporary 10% pay cut to help offset a $25 million budget shortfall brought on by the COVID-19 pandemic.
The AP also recently reported that Kansas State AD Gene Taylor, who was nearing the end of a five-year contract, will see his salary increase from $650,000 per year to $925,000 annually starting next school year as part of an extension that runs through 2027.
According to the most recent data available from sportsinfo.pro, those two schools, along with Oklahoma State, were the only Big 12 universities paying their ADs in the same ballpark as what Kansas is paying Goff.
An Oklahoma State news release from early March indicated that newly named OSU AD, Chad Weiberg, who is replacing Mike Holder, signed a four-year contract worth $750,000 per year.
Two other Big 12 ADs also made six-figure salaries during the 2019-20 school year — TCU's Jeremiah Donati ($938,473) and West Virginia's Shane Lyons ($870,000).

Goff's predecessor, Long, was under contract for $1.5 million per year at KU prior to his departure. Long received a $1.375 million settlement after resigning last month following KU's parting of ways with former KU football coach Les Miles, whom Long hired and subsequently settled with for just under $2 million after sexual harassment allegations concerning Miles surfaced from his time at LSU.
According to the data, Texas AD Chris Del Conte ($2.33 million), Texas Tech AD Kirby Hocutt ($1.85 million), Oklahoma's Joe Castiglione ($1.733 million) and Baylor's Mack Rhoades ($1.55 million) all made more than Long in 2019-20.
Boosted largely by those seven-figure salaries in the top half, the average salary of a Big 12 AD in 2019-20 was $1.3 million.
The starting salary for Goff, the former Northwestern deputy AD and 2002 KU graduate, comes as no surprise given the fact that he is entering his first stint as an athletic director.
Goff's contract indicates that he may be entitled to an annual bonus that shall not exceed 20% of his base salary for "meeting or exceeding performance targets set forth in Athletics Director's annual performance evaluation" with KU Chancellor Douglas Girod.
Goff's contract also includes a section labeled "Representations & Warranties Regarding Prior Conduct," in which he states he has not been accused of, engaged in or found guilty or responsible of any kind of "sexual harassment, sexual assault or other forms of sexual misconduct or discrimination" in the past 15 years.
The same section also notes that, in the last 15 years, Goff has not entered into any settlements or agreements relating to allegations of sexual misconduct nor is aware of any of his prior employers doing the same on his behalf. It also notes that in the last 15 years he has not failed to report improper conduct by employees or student-athletes.
Goff also agreed to participate in all university training on the subjects of sexual harassment, sexual assault or other forms of sexual misconduct or discrimination and agreed to have all Kansas Athletics, Inc., employees to do the same.
As for termination, the contract states that if Goff were fired for cause he would be owed only his unpaid salary and bonuses (if any) through the date of termination.
If Goff were fired without cause, KU would owe him the lesser of two amounts — two year's salary or the compensation remaining on his contract.
If Goff were to terminate the contract himself by accepting other employment at a college or university or with a "sports-related organization," he would owe KU the total of one year's salary ($700,000) within 60 days of termination of the contract.
In addition to outlining the duties of the AD and spelling out the perks of the job, such as a country club membership, use of a company car, season tickets for his family and a suite at David Booth Kansas Memorial Stadium on game days, Goff's contract also:
• Notes that the university will pay "reasonable expenses" not to exceed $30,000 combined for both a house-hunting trip for Goff and his wife, Nancy, and moving costs. The contract also provides a provision for temporary housing in Lawrence should Goff need it.
• Details four exceptions for when travel expenses for Nancy Goff will be covered by KU — specified off-campus games (4 football and 4 men's basketball); postseason men's and women's basketball and football games; one Big 12 meeting per year; and official travel, defined as any required, non-personal travel relating to the business of the AD.
• Indicates that the use of the university plane shall be for official business only and requires written approval from the chancellor.
Goff and Girod, along with legal representatives for both parties, signed the contract on Monday.
Annual Big 12 AD Salaries
(per most recent data available)
• Chris Del Conte, Texas — $2.33 million
• Kirby Hocutt, Texas Tech — $1.85 million
• Joe Castiglione, Oklahoma — $1.733 million
• Mack Rhoades, Baylor — $1.55 million
• Jeremiah Donati, TCU — $938,473
• Jamie Pollard, Iowa State — $938,000
• Gene Taylor, Kansas State — $925,000
• Shane Lyons, West Virginia — $870,000
• Chad Weiberg, Oklahoma State — $750,000
• Travis Goff, Kansas — $700,000