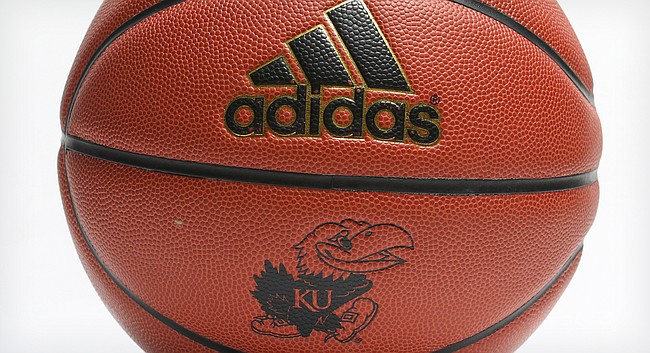 A college basketball recruiting fixer who revealed that he had made illicit payments to University of Kansas basketball players will not spend any more time in jail for his actions in the college basketball corruption case.
Thomas "T.J." Gassnola was sentenced Tuesday to a year of probation, including two months of home detention, according to a federal court filing. Judge Lewis A. Kaplan cited Gassnola's cooperation with prosecutors as the reason he will avoid jail, according to a tweet from Pete Brush, a court reporter in New York City. Kaplan gave Gassnola credit for time served, but it wasn't clear how much time Gassnola had served.
Gassnola, a former Adidas consultant who was a key government witness for the college basketball corruption trial in October 2018, pleaded guilty to fraud charges and provided testimony in the case that will send three other men to prison for fraud convictions.
In March, Kaplan sentenced former Adidas executive James Gatto to nine months in prison and business manager Christian Dawkins and amateur league director Merl Code to six months in prison for fraud convictions related to their admitted effort to channel secret payments to the families of top recruits, luring them to major basketball programs sponsored by Adidas, including KU. The three men are appealing the verdict.
During the trial, testimony focused on KU coach Bill Self's relationship with Gassnola. Gassnola testified that he paid the families of players to steer them to KU, including $90,000 to the mother of former KU player Billy Preston and $2,500 to the guardian of current KU player Silvio De Sousa. Gassnola testified that he never told Self about the payments.