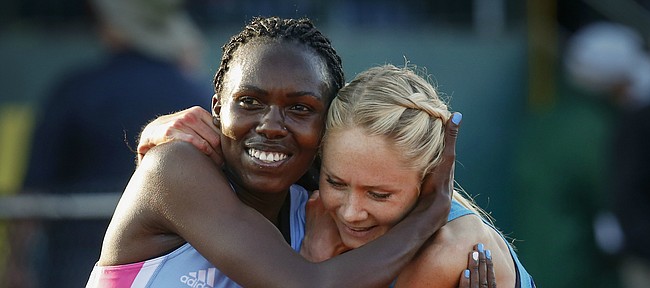 Sharon Lokedi's Kansas cross country career officially came to a close with a 45th place finish at the 2018 NCAA Championships Saturday morning at Zimmer Championship Course in Madison, Wisconsin.
The two-time cross country All-American hit both the 2K and 4K checkpoints in 13th place, but dropped before making it to the finish of the 6K.
Lokedi fell just five spots short of her third cross country All-America honor, finishing with a time of 20:40.8.
Lokedi will be back in action during the indoor track & field season. Lokedi and the Jayhawks will begin the indoor season at home at the Bob Timmons Challenge on Friday, Nov. 30 inside Anschutz Sports Pavilion.