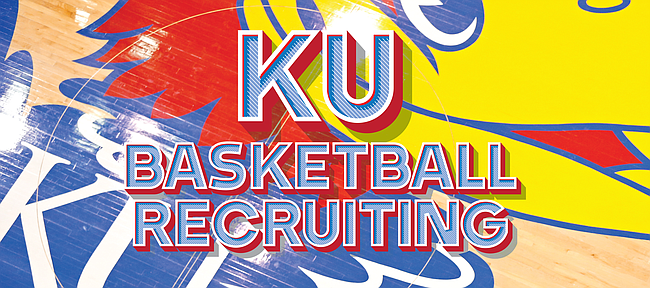 Playing in the McDonald's All-American Game on Wednesday, future Kansas guards Quentin Grimes and Devon Dotson didn't disappoint in a 131-128 victory over the East squad, which featured a big night from KU signee David McCormack at Phillips Arena in Atlanta.
Grimes, the Gatorade Texas Player of the Year, scored 14 points and dished six assists in 19 minutes, shooting 6 of 10 from the floor. In a free-flowing exhibition without much defense, Grimes had one turnover and one steal, earning the start for the West squad.
Dotson contributed eight points on 4 of 9 shooting off of the bench for the West team in 18 minutes, recording four rebounds, three assists, two steals and two turnovers.
For the East squad, McCormack was one of two players to finish with a double-double, recording 14 points (7-for-11 shooting) and 10 rebounds in 15 minutes off of the bench. Romeo Langford, a five-star guard considering KU, Indiana and Vanderbilt, started for the East team and posted 19 points and six rebounds in 21 minutes.
Grimes, Dotson and McCormack all signed letters of intent with the Jayhawks during the early signing period in November.
They became the 44th, 45th and 46th McDonald's All-Americans to play at Kansas in the program's rich history and pushed the number of McDonald's All-Americans brought to KU by current Kansas coach Bill Self to 22, including 11 in the past five years.
This week, during preparation for Wednesday night's game, the trio sat down with Eric Bossi of Rivals.com for an in-depth look at their week and their future with the Jayhawks.
Asked by Bossi how much time the trio had spent together this week, Dotson said hanging out with his future teammates was a major priority in Atlanta.

"Just getting a better feel for each other," Dotson told Bossi. "Me and Quentin are on the same team (at the McDonald's game) so just playing with him and building that chemistry early, before the summer starts."
As for their thoughts on what might happen with Langford, who remains undecided and appears to be taking his decision between KU, Indiana and Vandy into the April signing period, Grimes, who is the tightest with Langford among the KU trio said he liked the Jayhawks' chances.
"Now that the season's over he's really starting to take it a lot more serious," Grimes told Bossi when talking about Langford. "I think we have a strong chance of getting him. We just have to keep selling him that he could just excel at Kansas for sure. He could excel at Indiana, as well. But it would be better for him to be competing with good players every day at practice. So hopefully we get him on that."