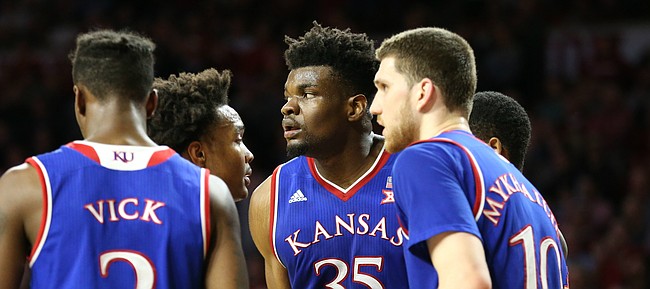 This post was originally published on the Lawrence Journal-World's crime, fire and courts blog, Lights & Sirens, featuring assorted public safety news and notes from Journal-World reporter Sara Shepherd. You can find more posts from this blog at LJWorld.com.
• • •
University of Kansas police were called to the men's basketball dorm Wednesday afternoon, where a man reportedly kept showing up to give a resident there some "free-throw advice."
The call about the man "wanting to give free-throw advice" came in about 3:30 p.m., but when police got to McCarthy Hall the man — who's not a KU student — had already left, KU police Deputy Chief James Anguiano said. For that reason, at least as of about an hour after the call, police didn't plan to file a trespassing or other criminal report, Anguiano said. (Radio traffic indicated the man had been there multiple times that day before the police were called, and may have come back again just before 5 p.m. Note: Subject's clothing description included a blue and red windbreaker.)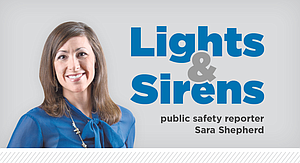 Anguiano said the name of the intended recipient of the man's advice was not relayed to him by the officer on scene.
However...
In the final 3:37 of the KU's 85-80 loss to Oklahoma Tuesday night in Norman, Oklahoma decided to repeatedly foul Udoka Azubuike, sophomore center from Nigeria, in hopes he'd miss his free throws. And the strategy played out just like Oklahoma wanted.
Azubuike — shooting an abnormally low .375 from the free-throw line — went 1 for 8 in free-throw shooting for the game. In the final 3:37 he went 0 for 6.
— Journal-World and KUsports.com staff contributed to this report.
---
UPDATE:
KU coach Bill Self joked about the incident while meeting with the media Thursday.