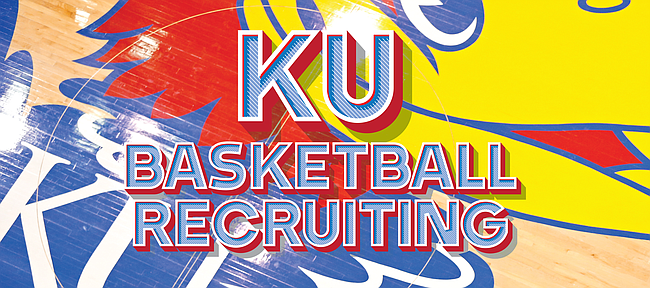 It could be a while before the Kansas men's basketball program finds another Frank Mason III.
And it's possible that day will never come.
But that does not mean the Jayhawks will stop searching for him and Friday night proved to be a big night in that search, when Class of 2018 point guard Devon Dotson orally committed to Kansas during a ceremony at Providence Day High in Charlotte.
Although the 6-foot-2, 180-pound five-star point guard who is ranked No. 17 in the class by Rivals.com has a ways to go before he even approaches Mason's level, Rivals recruiting analyst Krysten Peek said more than a few people have drawn the comparison during Dotson's recruitment.
"That's exactly what the coaching staff has said and what has been their message to Devon," Peek said. "'We see you as a Frank Mason type player.'"
Dotson chose the Jayhawks over finalists Maryland and Florida and made his announcement in front of friends, family, teammates and supporters at a podium at mid-court of his high school gymnasium.
After thanking a list of people including his family, coaches and all of those who recruited him, Dotson grabbed a bag from underneath the chair behind him, pulled out a blue KU hat and said, "I'm excited to announce I've committed to Kansas University."
With that, he unzipped his black hoodie to reveal a red Kansas T-Shirt while the crowd roared.
Dotson, whom Peek referred to as a "pass-first point guard," joins a 2018 KU recruiting class that already includes big men David McCormack (6-10, 255) and Silvio De Sousa (6-9, 245) and provides Bill Self's program with solid insurance on the possible departure of as many as four perimeter players, including senior point guard Devonte' Graham, following the 2017-18 season.
Dotson should challenge for a starting spot immediately and his father, Dana Dotson, told several outlets throughout the recruiting process that the KU coaches had indicated that they see him as the type of player who could make an immediate and major impact.
"They believe he's the starting PG from day one," Dana Dotson told Matt Scott of 247 Sports site TheShiver.com after KU's in-home visit with the Dotsons in September.
Beyond adding one of the top point guards in the country and a player who has the kind of all-around game that Self loves, the addition of Dotson could prove big in KU's pursuit of No. 1-ranked 2018 prospect Zion Williamson, a versatile, five-star forward who visited Kansas for Late Night and was serenaded by chants of "We want Zion" from the Allen Fieldhouse crowd during his visit.
"Those two were thick as thieves when they were playing in Vegas (this summer)," said Peek, adding that landing Dotson could only help in KU's pursuit of Williamson. "I interviewed Zion and Devon was sitting right there and Zion was saying, 'This is my favorite point guard I've ever played with.' So there's no doubt that they would love to play together and they've proven that they play very well together."
Whether that winds up happening at Kansas remains to be seen, but snagging a commitment from Dotson was a significant pick-up for a program that missed out on the three elite point guards it targeted in the 2017 class.
Not only did it address KU's point guard need, but it did it with the kind of player people expect to see playing for Self.
"He's super-quick," Peek said of Dotson. "His passing is phenomenal, he's got a great first step with his crossover and he likes to play defense."