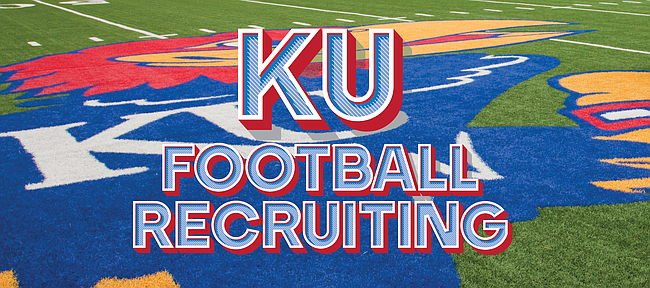 In the latest example of the mercurial nature of college football recruiting, Texas prep quarterback Clayton Tune, less than six weeks after de-committing from Kansas, has jumped back on board.
A 6-foot-2, 195-pound senior at Hebron High, Tune not only told Jon Kirby of Jayhawk Slant he will travel to Lawrence for an official visit with David Beaty and his staff Dec. 8, but also revealed his plans to sign with KU in December, graduate high school early and enroll for next semester so he can participate in spring football.
"It is exciting to know that I'm going somewhere to try and have an immediate impact," Tune said.
Tune originally pledged to sign with KU back in February. He backed off his initial commitment to Beaty and company on Oct. 21, the same day Tune visited Baylor and the Jayhawks put forth one of the most inept offensive showings in recent college football memory, posting a meager 21 total yards in a 43-0 shutout loss at TCU.
Considered a three-star prospect by Rivals, Tune told Jayhawk Slant he stayed in contact with Kansas coaches after re-opening his recruitment. What's more, this past Sunday, the day after KU's 1-11 season ended, Beaty, quarterbacks coach Garrett Riley and recruiting coordinator Kenny Perry all visited the high school quarterback at his home, in Carrolton, Texas.
According to Rivals, Tune, who also received interest from Baylor, had offers from Houston and North Texas, as well.
The renewed commitment from Tune makes him the lone QB in KU's 2018 recruiting class, which currently stands at 14 players.
Kansas remains hopeful it can make an even bigger splash when the NCAA's new early signing period begins Dec. 20, by signing not only Tune, but also Louisiana standouts Devonta Jason, a five-star receiver, and his prep teammate Corione Harris, a four-star corner.