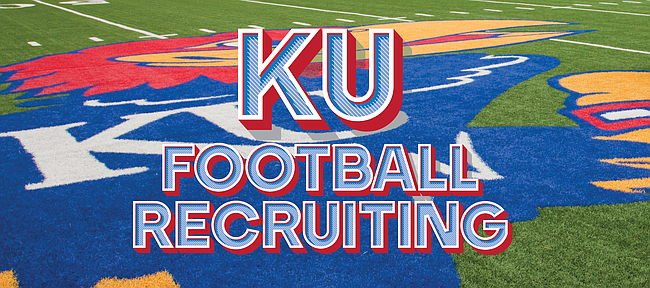 As the February 1 National Signing Day gets closer, the Kansas football team continues to add to its Class of 2017.
Two new recruits — defensive back Antonio Cole and receiver Quan Hampton — confirmed their commitments to Jon Kirby of Jayhawk Slant Sunday, after weekend visits to KU.
Rated a three-star junior college cornerback by Rivals, the 6-foot-1 Cole spent his 2016 season playing for Highland Community College. Cole, originally from Edmond, Oklahoma, recorded 44 total tackles, made four interceptions and broke up six other passes for H.C.C. as a sophomore.
Cole's college career began at Northeastern Oklahoma A & M, at the juco level, but he transferred to Utah State after one season. That decision didn't stick for Cole, though, and following a brief stint at Utah State, he returned to the junior college ranks to play at Highland C.C.
Following a strong sophomore year, Cole also received offers from Iowa State, Minnesota, Arkansas State and Louisiana-Monroe.
After visiting KU, Cole told Jayhawk Slant he will not make a visit to Iowa State, as previously planned.
"It was more than I expected it to be," the defensive back said after his trip to Lawrence, in an interview with Jayhawk Slant. "The facilities were very nice. The locker room was ridiculous. It was awesome. Everyone from the players and coaches were genuine. It was really cool. I have been down this road before but this time I know I will be happy. KU is a place I want to be."
Hampton, a three-star prep wide receiver from Texarkana, Texas, previously committed to Texas State. However, after visiting KU this weekend with Cole and others, the 5-foot-8 receiver with a reported 40-inch vertical leap committed to the Jayhawks and head coach David Beaty.
"I really liked the coaching staff from the time I got there," Hampton told Kirby, of Jayhawk Slant. "I wondered if they were always like that and when I met with the players they told me they were."
While only Cole and Hampton are confirmed, Beaty essentially announced he received a verbal commitment from a third recruit, as well. Three times, within three minutes Sunday morning, Beaty took to Twitter to tweet out his signature "#NeatDeal" message, as he does every time a new player tells the coach he will play at Kansas.
It's possible the third recruit to give Beaty his word was Darreon Jackson, a safety from Coffeyville Community College, who visited KU this weekend, too. Jackson, who played high school football at Derby, told Jayhawk Slant he would announce his decision Monday.
Rated a three-star safety by Rivals, the 6-foot-1 Jackson also reportedly has offers from Tulane, Southern Miss and Arkansas State.