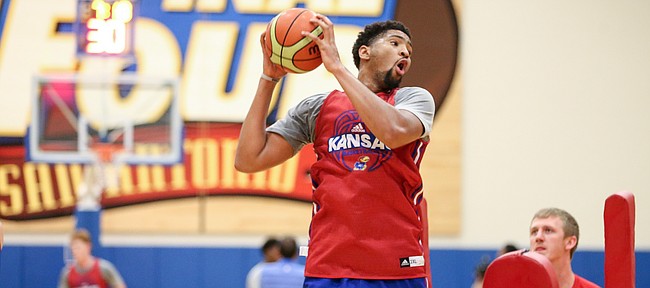 Early Thursday morning, the name of Kansas forward Dedric Lawson appeared in a police report in his hometown of Memphis after a server at a local bar and grill alleged that Lawson skipped out on a tab worth $88.20.
But by Thursday night, the general manager of the Bar Louie restaurant had given The Commercial Appeal in Memphis a statement that was sympathetic to the Kansas sophomore.
"Mr. Lawson is a great patron of our restaurant and we appreciate his business," Bar Louie general manager Sean Taylor told The Commercial Appeal. "We look forward to having him back as a valued guest."
The Commercial Appeal reported that the restaurant did not comment on whether Lawson left without paying.
According to a report from FOX 13 in Memphis, which obtained a copy of the police report, Lawson was at Bar Louie around 1:30 a.m. on Thursday when the alleged incident happened.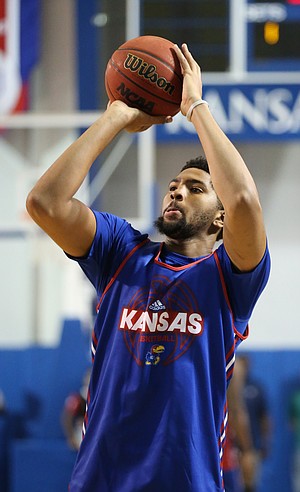 The server told officers the Memphis transfer now in his first year at KU had a tab worth $88.20 in food and drinks, but he left without paying. She said he walked out of the restaurant, got into a black Nissan Maxima and then drove off.
Reached Thursday afternoon, KU coach Bill Self told the Journal-World that he would have no comment on the matter because he had spoken to Lawson and was comfortable with what the Memphis native told him had happened.

It was not just Self to whom Lawson explained himself. During an afternoon appearance on 92.9 FM ESPN Radio in Memphis, Lawson gave his account of what happened.
"I woke up (Thursday) morning and my name was in the news for some stuff I didn't even do," said Lawson on the radio show, noting that he paid the server a total of $12 for two drinks that cost $5.25 apiece. "I'm being accused of something I didn't do. If I ordered the drinks, I would've paid for the drinks."
Lawson's uncle, Chuck Lawson, posted on Facebook Thursday afternoon that his nephew was with his girlfriend and a cousin, both of whom were at least 21, at Bar Louie and that Lawson, 19, settled his part of the tab.
"Dedric did nothing wrong," Chuck Lawson wrote. "He paid for... what he ordered, but because he is the name/figure that you know from high school because you used to date, that doesn't make him responsible for the drinks that you kept coming out with for people who were not with him."
Lawson, who joined his older brother, K.J., in transferring to KU from Memphis this spring, missed the Jayhawks' trip to Italy earlier this month because of a suspension stemming from how he handled an altercation in a July practice, Self said.
Self said Wednesday on a podcast with ESPN's Seth Greenberg that he was pleased with the way Lawson handled his suspension and that the Lawson brothers had "been great since they've been here."
Lawson and his brother will sit out the 2017-18 season in accordance with NCAA transfer rules. Lawson told 92.9 FM that he planned to return to Lawrence on Saturday and the rest of the Jayhawks are expected to report to campus for the start of the 2017-18 school year at least by Sunday evening.
LISTEN: Dedric Lawson's appearance on 92.9 FM ESPN Radio in Memphis