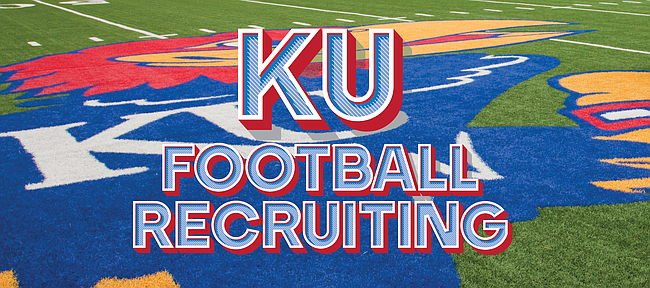 Kansas football coaches began their annual spring "Kansas blast" on Monday, hitting various high schools around the Sunflower State to not only build relationships with prep coaches but also search out in-state talent.
One day into the strategic recruiting approach, the Jayhawks landed their first in-state commitment for the Class of 2018.
Wichita Collegiate offensive tackle Mac Copeland declared on Twitter Monday night his intentions to sign with KU football.
"Excited to announce I've received and accepted an offer from the University of Kansas," the 6-foot-5, 250-pound junior tweeted. "Thank you family and friends for the support."
Copeland attended KU's spring game earlier this month, and told Randy Withers of Jayhawk Slant he committed to David Beaty's program as soon as the offer came.
The offensive lineman also visited Lawrence in February, for KU's junior day. Copeland recalled to Jayhawk Slant a visit he had with Beaty in the head coach's office and the impression it left on the recruit.
"I would never, ever think a college football coach of a Division I school would ever talk to an athlete for that long of a time," Copeland said. "That shows he really wants you on that team, and it really means a lot to me. I don't know any other coach that would do that. He's the only one."
Copeland's brother, Mitch, is a 6-foot, 263-pound junior defensive tackle at Kansas State. Their older sibling, Myles, was a linebacker at K-State.
Kansas already had 2018 commitments from players in Missouri, Louisiana and Texas before Copeland, an un-ranked O-lineman according to Rivals, joined the bunch, comprised of five three-star recruits and two four-star recruits.
As of Tuesday, Rivals ranked KU's class for 2018 National Signing Day as 14th-best in the nation.