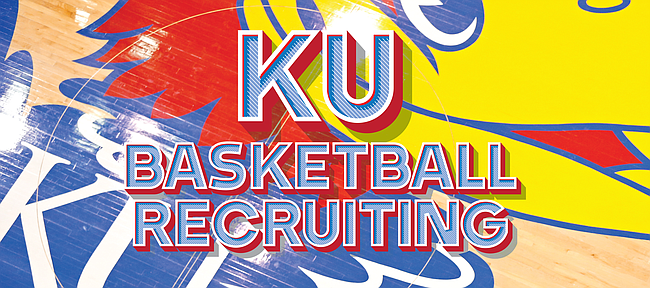 Earlier this month, five-star big man Billy Preston, the No. 8-ranked player in the 2017 class according to Rivals.com, told reporters that he was planning to make an official visit to Kansas "sometime in October."
Late Wednesday night, Matt Scott of TheShiver.com and Shay Wildeboor of Rivals.com both reported that Preston will be the latest in a long line of marquee visitors who plan to attend this year's Late Night in the Phog, Oct. 1 at Allen Fieldhouse.
The 6-foot-9, 220-pound forward from Oak Hill Academy in Virginia, also has a visit scheduled for USC the weekend of Oct. 8.
Indiana, Maryland and North Carolina State round out his list of five finalists, though he has yet to set up visits with any of those three.
"Preston is one of the more versatile players in the class," Scott wrote. "His size, strength and athleticism set him apart from many in the class, as does his ability to create for himself or teammates off the dribble or in the post."
Preston will join key 2017 targets point guard Collin Sexton, wing Troy Brown, big man Cody Riley and several underclassmen from the Classes of 2018 and 2019 at this year's season-opening extravaganza.
Many recruiting analysts believe that USC is the team to beat for Preston, but the fact that his Kansas visit will come before his trip to Southern California certainly puts the Jayhawks in a good position.
Many prospects in the past have been so impressed and overwhelmed by the scene at Late Night that everything else — before and after — has paled in comparison.
According to Rivals.com's Krysten Peek, Preston is in no hurry to make a decision and is enjoying the process of really taking a look at each school on his list.
"I talk to Coach (Bill) Self and Coach (Kurtis) Townsend on a regular basis," Preston told Peek earlier this month. "I'm taking an official visit to Kansas sometime in October and I'm just going to take a deeper look into the program and what the relationship is like with the team."
Another busy week on the road
In addition to juggling the first week of Boot Camp, the KU coaching staff once again was busy out on the recruiting trail, making contact with several key targets, according to Scott.
Early in the week the Jayhawks checked in with Class of 2018 small forward Gerald Liddell, the No. 10-ranked prospect in his class, according to Rivals, who stands 6-6, 170 pounds and carries a five-star rating. Liddell picked up an offer from Kansas back in April.
On Tuesday, Self and company were back in Georgia watching Class of 2017 point guard Collin Sexton, who is slated to visit KU for Late Night.
Wednesday, the Jayhawks checked in with Class of 2018 shooting guard Quentin Grimes, a 6-4, 180-pound, four-star prospect from The Woodlands, Texas, and also touched base with 2017 forward Jarred Vanderbilt, a 6-8, 200-pound, five-star forward from Victory Prep in Houston. Vanderbilt is ranked No. 21 in the nation in his class by Rivals.com.
Thursday, the Jayhawks visited 2018 shooting guard Romeo Langford, the No. 3 ranked player in Rivals' 2018 class, who stands 6-4, 185 pounds and hails from New Albany, Indiana.