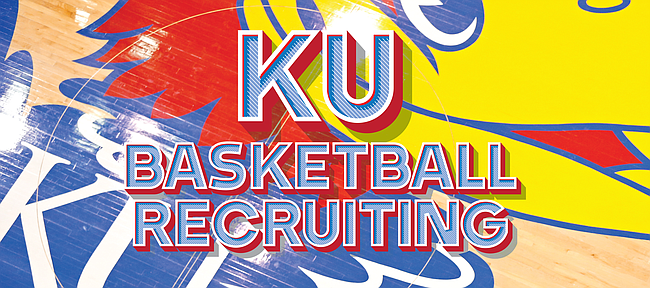 In the race between coaches with Kansas ties for four-star shooting guard Chaundee Brown, former KU guard Mark Turgeon is out.
Brown, according to several recruiting sites, has cut Maryland from his final four and now is down to Kansas and Bill Self, Wake Forest and Danny Manning and the in-state Florida Gators.
The 6-foot-5 guard from Orlando who is ranked No. 39 in the Rivals 150 visited Kansas a couple of weeks ago and reportedly loved everything about the visit.
KU commitment Marcus Garrett, who joined Brown on his official visit, said he could tell Brown enjoyed himself and left Lawrence believing that the four-star prospect one day would join him in committing to Kansas.
Brown is expected to visit Wake Forest the weekend of Oct. 1 and still has plans to visit Florida, as well.
Busy Monday
It was another busy day on the recruiting trail for the Kansas basketball coaches, who set out to conduct two in-home visits with top-tier 2017 prospects.
Bill Self and crew were scheduled to head to Las Vegas to visit five-star forward P.J. Washington (No. 17) and five-star guard Troy Brown (No. 12).
The double-dip follows a busy day last Friday, when Self and assistant Norm Roberts traveled to Mableton, Georgia, to visit with the parents of five-star point guard Collin Sexton and followed that up with a trip to Norman, Oklahoma, to visit with fellow-five-star PG Trae Young and his family.
Reports from both visits indicated that things went well and that the families were pleased with Self's open-and-honest approach to answering all of the questions and concerns they had.
As for Monday's tour, the ability to hit two elite players in the same city — Washington attends Findlay Prep and Brown is a senior at Centennial High — made for an easier travel day but did not take away from the importance of either visit.
Matt Scott, of TheShiver.com, broke down both players ahead of Monday's visits:
"Washington is one of the more versatile forwards in the class," Scott wrote. "His ability to rebound, run the court and finish at the rim are all reasons why Washington is one of the top players in the land. Kentucky currently leads in Washington's Crystal Ball, but UNLV has made a run since Washington's dad, Paul, was named Head Coach of Findlay Prep where P.J. attends. Washington is originally from Dallas, but transferred to Findlay Prep last year."
Of Brown, Scott said: "Brown is also known for his versatility. The 6-7 Brown can play anywhere on the perimeter as well as he can post up smaller defenders with ease. Great vision and sneaky athleticism are also reasons why Brown is considered to be one of the top players in the class."
Duval to IMG
USA Today on Sunday reported that Trevon Duval, the No. 1 ranked point guard in the 2017 class according to Rivals.com, will play his senior season at IMG Academy in Bradenton, Florida.
Duval's father posted the decision on his Facebook page.
The move to IMG will mark the third school in three years for the 6-2, 189-pound, five-star point guard. Duval played his junior season at Advanced Prep in Dallas and attended St. Benedict's Prep in Newark, New Jersey, duing his sophomore season.
Duval is the second high-profile player in the 2017 class to leave Advanced Prep following a ruling last April that indicated that the NCAA no longer would accept classes from the school.
A week ago, Duval trimmed his recruitment to a final nine, including Kansas. Others still in pursuit include: Arizona, Cal, Maryland, Oregon, Seton Hall, St. John's, USC and Villanova.
Green sets Kansas visit
Andrew Slater, recruiting analyst at 247 Sports, reported over the weekend that KU was one of three schools planning to visit 2017 point guard Quade Green this week.
Green, the 23rd-ranked prospect in the class who carries a five-star rating and dubs himself "Lil AI" — presumably in honor of former NBA great Allen Iverson — is a 6-foot, 165-pound guard from Neumann-Goretti High in Philadelphia.
Weatherspoon picks MSU
Former Kansas target Nick Weatherspoon, the 28th-ranked player in the 2017 class, orally committed to Mississippi State over the weekend.
Weatherspoon is a 6-1, four-star combo guard from Camden, Mississippi, who picked the home-state Bulldogs over Kansas, North Carolina and NC State among others.