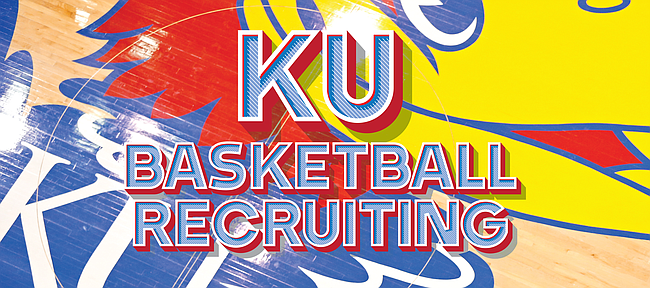 Although there already are a few prospects in the Class of 2017 planning to attend KU for Late Night on Oct. 1, the majority of the visitor list is made up of members of the Classes of 2018 and 2019.
Things evened out a little on Friday, when Cody Riley, the class' No. 29-ranked player according to Rivals.com, told Shay Wildeboor of JayhawkSlant.com that he, too, was planning a trip to Late Night.
Riley, a 6-foot-7, 225-pound forward from Chatsworth, California, is a four-star prospect who, in July, narrowed his list to 5: KU, Oklahoma, USC, UCLA and UConn, according to 247Sports.
He joins a list of Late Night attendees that includes current KU commitment Marcus Garrett, guard Troy Brown and point guard Collin Sexton, from the 2017 class, along with point guard Brandon Williams and five-star, Bishop Miege big man Bol Bol, from the 2018 class, as well as six 2019 prospects in Zach Harvey, Bol teammate Jeremiah Robinson, forward Matthew Hurt from Rochester, Minnesota, and point guards Grant Sherfield and Markese Jacobs.
This weekend, KU commitment Marcus Garrett and target Chaundee Brown, a 6-5 shooting guard from Orlando, will visit KU's campus.
Garrett was scheduled to arrive Friday morning and Brown is expected to arrive Saturday morning.
For more on their visits, be sure to check out our latest Recruiting Trail podcast with Rivals.com's Eric Bossi.