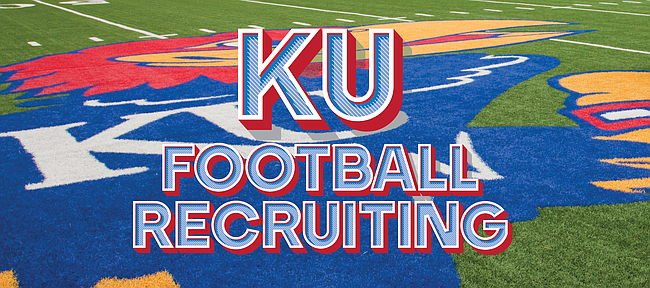 With the 2016 season complete and Kansas football coaches out on the recruiting trail searching for more talent to add to the roster, David Beaty received some good news Wednesday when one of the rebuilding program's targets called the head coach to commit to KU.
Beaty tweeted out his signature "#NeatDeal" — as he does every time a prospect decides to join the Jayhawks — upon hearing from KeyShaun Simmons, a 6-foot-3, 270-pound defensive lineman from Pearl River Community College, in Poplarville, Miss.
Simmons, a sophomore on schedule to graduate at the end of this semester, told Jon Kirby of Jayhawk Slant he initiated communication with the Kansas staff and sent his video highlights to the coaches to get his recruitment rolling.
"(Defensive line coach Michael) Slater got my film and he evaluated it," Simmons told Jayhawk Slant. "After that he showed it to a lot of the other coaches. After that they got in contact with me and I talked to Coach Slater on the phone. It was the day after my birthday and Coach Slater said he was going to come see me. He told me he likes how physical I am and how I get off the ball. He also said he likes how I get after the quarterback."
Slater traveled down to Mississippi to meet with Simmons in person earlier this week, and the defensive lineman, who said he can play inside or outside, committed to Beaty by phone Wednesday.
"I talked to coach Beaty," Simmons said. "I told him I am ready to commit. I liked all of the coaches I talked to and I think I will like the atmosphere there. I'm just ready to get there and help them get the program turned around."
The juco transfer joins a group that has to be considered KU's best for 2017, with Dorance Armstrong Jr., Daniel Wise and DeeIsaac Davis returning. Still, Kansas needed to add some defensive line depth once three-star defensive tackle Zach McKinney rescinded his commitment just weeks after agreeing to join the program, in essence creating an opening in the recruiting class.
Rivals.com hasn't assessed any stars to Simmons, who also had offers from Jackson State, Murray State, Tennessee-Martin and Texas Southern, as well as some interest from Memphis.