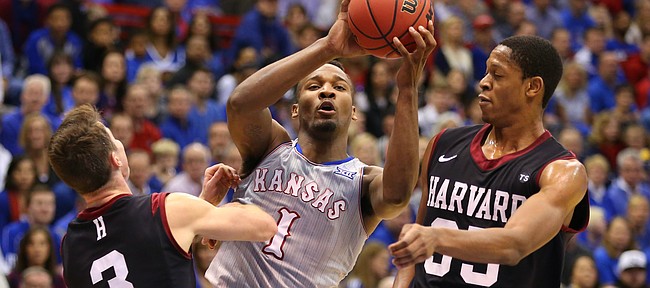 Wayne Selden Jr. won't be able to impress NBA coaches and executives with his on-court skills this week at the league's draft combine, in Chicago.
According to a Yahoo report, Selden, who left Kansas a year early and signed with an agent, will only participate in interviews and medical examinations at the combine.
Yahoo's Shams Charania reported Tuesday afternoon that Selden recently underwent a procedure to repair a "small" meniscus tear in his right knee, forcing him to sit out of basketball drills at the combine.
According to the report, Selden, who averaged 13.8 points, 3.4 rebounds and 2.6 assists in his final season with the Jayhawks, played with the injury during a portion of his junior year.
Selden, a 6-foot-5 guard projected by many draft experts as a second-round pick, will still have individual workouts with NBA teams in the weeks to come, according to Yahoo.
— Read the full Yahoo report here: Surgery shelves Selden