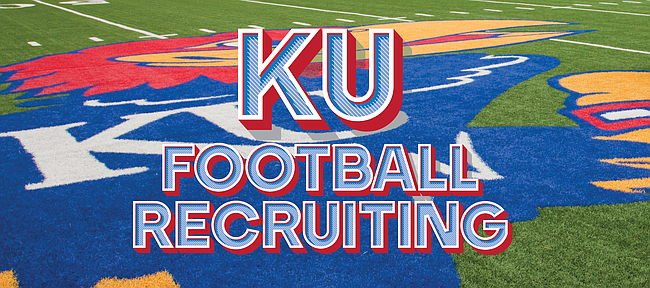 Late Friday night, in the moments following its first Friday Night Lights camp of the summer, the Kansas University football program picked up an oral commitment from a linebacker from Arlington, Texas.
Kyron Johnson, a 6-foot-1, 195-pound standout from Arlington's Lamar High attended KU's camp, ran a 4.39-second 40-yard dash and followed it up by accepting KU's scholarship offer, which came prior to Friday's camp.
"It was awesome," Johnson told JayhawkSlant.com's Jon Kirby. "Being able to commit and choose a college is something I have always prayed about. I have no words to describe how blessed I am. Everyone came up and welcomed me. It blew my mind."
Johnson also ran a 4.41 40 at a combine earlier this year.
His commitment continues the trend that the KU coaching staff has pursued from the day it landed in Lawrence — the search for speed, speed and more speed.
According to the Rivals.com data base, Johnson chose Kansas over interest from SMU, and KU defensive backs coach Kenny Perry was the lead recruiter who landed him.
"He has been great," Johnson said of Perry. "He's got a great sense of humor. He talks a lot of smack and I talk it right back with him. He has been recruiting me for a while."
Johnson becomes the seventh player in KU's 2017 recruiting class to pledge his services to the Jayhawks, including Free State High linebacker Jay Dineen, younger brother of KU junior Joe Dineen.