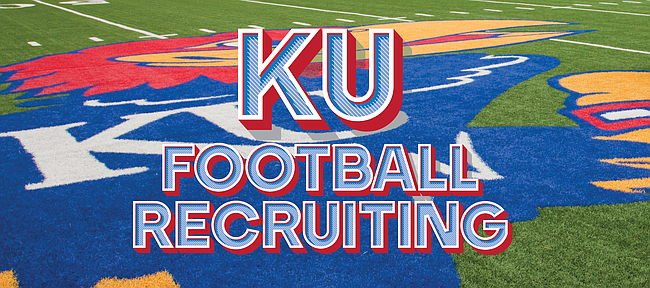 With the February 3 national signing day drawing near, the Kansas University football program got some help moving past the disappointment of missing out on Oklahoma-bound Lawrence prospect Amani Bledsoe on Saturday night, when two-star running back Khalil Herbert and two-star cornerback Julian Chandler orally committed to KU.
Both players confirmed their commitments on Twitter.
Herbert, a 5-foot-10, 190-pound back from Heritage High in Plantation, Florida, has trained with former KU standout Tony Sands during his prep career. He committed to KU on his fifth and final official visit Saturday night and picked the Jayhawks over offers Florida Atlantic, Florida International, Fordham, Georgia State and Mississippi State.
KU running backs coach Reggie Mitchell was the lead recruiter for Herbert and had been pursuing him hard during the past several weeks.
Jon Kirby, of JayhawkSlant.com, said Herbert had emerged as the Jayhawks' top running back target in the Class of 2016. And Herbert told Kirby last week that Sands had a huge impact on his interest in Kansas.
"(Sands) told me he loved it there," Herbert told Kirby. "He said he wanted to go away and he was able to make his stamp on a program. I want to be able to do the same thing."
Chandler, a two time, all district selection from Hightower High in Texas, had been on the radar of KU D-Line coach Calvin Thibodeaux for quite some time.
The 6-foot, 170-pound defensive back previously had committed to Louisiana Tech but de-committed earlier this week and on Saturday night pledged to join the Jayhawks.
Chandler also held offers from Nevada, New Mexico and North Texas.
The addition of Herbert and Chandler, along with all of the players who counted forward, signed with the program in December or are orally committed and waiting to sign with KU on Feb. 3, brings KU within three players of filling its 2016 recruiting class.
A handful of other prospects joined the two newest Jayhawks on official visits this weekend and more are slated to visit next weekend, as well.