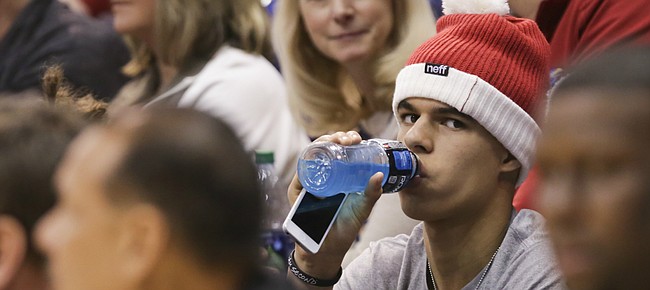 Michael Porter, a 6-8 junior from Tolton Catholic in Columbia, Missouri, scored 35 points and grabbed 22 rebounds in Saturday's 58-53 victory over Blue Valley Northwest at the Best of the Midwest Showcase at Johnson County Community College. Earlier in the day, the No. 3-rated player in the Class of 2017 attended the KU-TCU game.
"Greatest venue in college basketball. I saw that today," Porter told reporters after the game at JCCC.
He plans to attend the KU-Kentucky game on Jan. 30 with Trae Young, a 6-1 junior from Norman (Oklahoma) North who is ranked No. 26 in the Class of 2017.