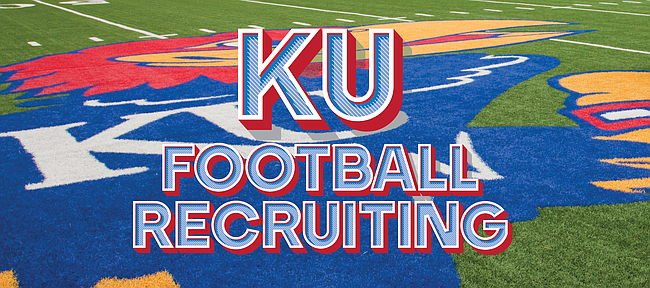 David Beaty's December hot streak continued Tuesday as the Kansas head football coach, who just signed a two-year contract extension, landed verbal commitments from a pair of defensive prospects.
Northwest Mississippi Community College defensive end Willie McCaleb let the KU coaches know of his decision to sign first, and Mesa Community College cornerback Shakial Taylor did the same shortly after.
McCaleb told Jon Kirby of Jayhawk Slant he called defensive line coach Michael Slater Tuesday to share his intentions, then spoke with the Jayhawks' head coach, too. According to the 6-foot-3, 250-pound defensive lineman, Beaty said that news "made his day."
From what Taylor related to Kirby at Jayhawk Slant, Beaty had a similar reaction upon learning the 6-foot-1, 180-pound defensive back was on board, too.
"I called coach Beaty to let him know," Taylor said. "When I told him I was committing he started screaming and everybody was wondering why he was yelling. Then he told them I have committed."
Rated a three-star juco defensive end by Rivals, McCaleb said he will sign with KU Wednesday, and he plans to enroll for the upcoming spring semester. McCaleb had interest from both Troy and Kansas and visited both programs in the past week. The addition of McCaleb to the 2017 recruiting class fills a void created when defensive lineman Jamie Tago backed out of his verbal commitment to KU a day earlier.
In his sophomore season with Northwest Mississippi C.C., McCaleb earned All-MACJC honors after making 42 total tackles, 16.5 tackles for loss, 10 sacks, 12 quarterback hurries and one pass breakup. The defensive end also was nominated for a spot on the All-American team, which has yet to be announced.
When Taylor, rated a three-star juco cornerback by Rivals, arrives in Lawrence and steps foot on the Memorial Stadium turf, it won't be the first time. Before playing at Mesa C.C., he spent his freshman year at South Dakota State, and actually played in the Jackrabbits' 41-38 victory at Kansas, in Beaty's debut as head coach.
"They said they went back and watched every snap I played for three hours," Taylor told Jayhawk Slant.
As a sophomore with Mesa C.C., Taylor — who also had interest from Arizona State, Memphis, New Mexico, UNLV and Middle Tennessee State — recorded 18 pass breakups, an interception and 42 total tackles.
KU assistant coaches Todd Bradford and Kenny Perry both traveled out to Arizona to observe Taylor and recruit him. This past weekend, the corner visited KU before making his decision to sign on Wednesday.
"The facilities were great but it was really the people," Taylor told Jayhawk Slant. "It felt like they cared about you and they are genuine guys. I felt like it was a place I could live after playing football. Being around the team it felt like home in that environment."
— KU's 2017 recruiting class, as it stands Tuesday:
QB Peyton Bender

DB Hasan Defense

LB Jay Dineen

OL Joey Gilbertson

DT J.J. Holmes

LB Kyron Johnson

K Liam Jones

WR/Ath. Travis Jordan

DE Willie McCaleb

DL KeyShaun Simmons

WR Kenyon Tabor

CB Shakial Taylor

DB Robert Topps

RB Dominic Williams

WR Takulve Williams