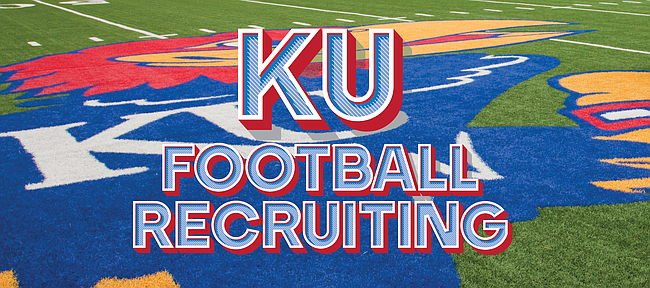 For the second time in a week, the Kansas football program has added to its stockpile of defensive linemen by picking up a commitment from the junior college ranks.
KU on Tuesday received word from Hutchinson Community College defensive tackle J.J. Holmes that he plans to sign with the program, just days after KeyShaun Simmons, of Pearl River Community College (Miss.), did the same.
Listed at 6-foot-2 and 310 pounds, Holmes earned first-team All-KJCCC honors as a sophomore this fall. The defensive lineman — originally from Chipley, Fla. — averaged 4.7 tackles a game on the interior. Holmes made 14.5 tackles for loss for HCC, as well as 5.0 sacks.
Sought after as a freshman at Hutchinson, Holmes returned for his sophomore season after receiving offers from Kansas State, Iowa State, Missouri, Kentucky and other programs.
Just last weekend, Holmes revealed to Jon Kirby of Jayhawk Slant, he visited Missouri.
Though the defensive lineman has only ventured to KU in an unofficial capacity previously, Holmes plans to make an official visit this coming weekend, after calling assistant coach Kenny Perry and head coach David Beaty Tuesday to commit.
"Coach Perry has been recruiting me for a while," Holmes told Jayhawk Slant. "He's been doing a good job telling me about Kansas. He has talked to me about the facilities and the environment."
According to Holmes, he plans to enroll at Kansas for the spring semester.
The latest juco transfer joins a defensive line that has to be considered KU's best unit for 2017, with All-Big 12 first-team selection Dorance Armstrong Jr., second-teamer Daniel Wise and DeeIsaac Davis returning.