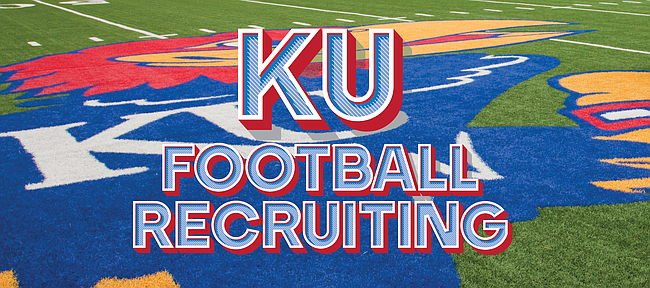 In Lawrence to watch football practice a few days after learning Kansas had interest in adding him to the program, kicker Liam Jones didn't waste any further time contemplating his decision.
The Chocktaw High (Okla.) senior told David Beaty and his staff in person he accepted the opportunity, prompting Jones to tweet out the news later in the evening.
"Today I verbally committed on full scholarship to Kansas University," he announced on Twitter, complete with a photo of the specialist and the Jayhawks' head coach.
Jones first landed on KU's radar during a satellite camp in his home state earlier this summer. There, the specialist shared with Jayhawk Slant, he got to kick under the watchful eyes of KU special teams coordinator Joe DeForest.
Last week, Jones spoke with DeForest on the phone and learned KU wanted to offer the Class of 2017 prospect a spot.
"I have faith in my hard work and that it would soon pay off," Jones told Jayhawk Slant prior to committing. "… When coach DeForest told me he was going to offer me I felt really blessed. It is one of the best feelings I've ever had."
While the kicker took his time and visited campus before making anything final, the decision seemed to be an easy one for Jones, who told Jayhawk Slant he has always watched KU games and been a fan of the program.
According to ChrisSailerKicking.com, a site that ranks prep specialists, Jones, a 5-foot-10 left-footed kicker, is a five-star prospect.