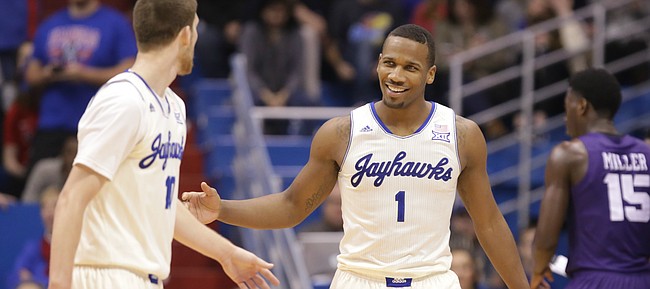 The Memphis Grizzlies on Monday announced the signing of free agent guard Wayne Selden, who went undrafted following his junior season at Kansas.
Terms of the deal were not disclosed.
Selden, who played part of the 2015-16 season with a torn meniscus, missed several pre-draft workouts and was unable to play in summer league games with the Grizzlies because of a procedure to repair the tear.
Despite signing, Selden is not a lock to the make the Grizzlies' NBA roster this season. Given Memphis' depth at the wing position — the Grizzlies already have Tony Allen, Troy Daniels and Jordan Adams at shooting guard, and Chandler Parsons, James Ennis and Vince Carter at small forward — it's possible he could spend time playing in the Developmental League.
Either way, the signing is a big step for Selden, who admitted to being disappointed after the draft but quickly refocused his mindset.
"Growing up coming where I'm from, all we wanted was an opportunity, a chance and the Memphis Grizzlies did just that by giving me a chance," Selden Tweeted a couple of weeks after the late-June draft.
That was when he learned the Grizzlies wanted him for their summer league squad and, clearly, that reality became an even better opportunity with Monday's news.